Federal Way Municipal Court
Get Professional Guidance From Our Qualified Federal Way Municipal Court Lawyers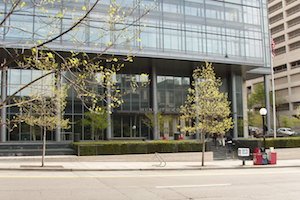 If you believe that a misdemeanor conviction will have little effect on your life, you might be in for an unwelcome surprise. Any misdemeanor conviction can have serious consequences that can impact your life in countless ways.
Misdemeanor and gross misdemeanor cases are handled in Federal Way Municipal Court, along with civil violations and all sorts of infractions. If you're charged or cited with any of these offenses, your case will be addressed in Federal Way Municipal Court. You may even be required to appear before a judge.
Before your court appearance, you will want prepare yourself so you can explain your version of the events to the judge. Our Federal Way Municipal Court criminal lawyers will help you prepare for this obstacle, while seeking to minimize the penalties associated with your charges.
Federal Way Municipal Court, Criminal Punishments, And Your Legal Rights
Most of our clients in Federal Way are worried about the punishments associated with a criminal conviction. If you're convicted of a misdemeanor, you could incur a jail sentence of up to 90 days and be forced to pay fines of $1,000. Gross misdemeanor convictions are for crimes like domestic violence, DUI, and shoplifting. These are more serious, so they incur penalties that include up to a year behind bars and fines of $5,000.
Infractions are separate from crimes. These include parking violations, speeding tickets, and other similar offenses. Civil matters usually focus on code violation enforcement, and are heard in Federal Way Municipal Court.
The penalties associated with these various offenses may impose serious repercussions on the lives of those convicted. While some of the consequences may not at first be evident, being unprepared would be a huge mistake. Have you ever considered how a speeding ticket often causes a driver's auto insurance rates to skyrocket? Or how a DUI conviction could ultimately prevent a person from being able to travel to work? If so, then you have an idea of the potential seriousness of any criminal charge.
Avoid Costly Penalties With Help From Your Federal Way Attorney
Our Federal Way Municipal Court criminal attorneys often see firsthand how even the most minor infractions dramatically impact a person's life. Innocent people may be accused of crimes or infractions they didn't commit, or possibly had no intention of committing. If you believe that you're innocent of the charges against you, working with a Federal Way attorney who will protect your rights in Municipal Court makes good sense.
If you have to deal with the Federal Way Municipal Court, your attorney will protect your legal rights and help you understand how the law applies to your particular situation. The litigators at the Law Office of Jason S. Newcombe offer a free consultation, so you can obtain more information about dealing with the Federal Way Municipal Court without any obligation.
Our team of Federal Way Municipal Court criminal attorneys will use their more than thirty years of collective experience to protect your legal rights while seeking to minimize the adversity of a conviction.