Driving While License Suspended (DWLS) in Federal Way
Caught Driving With A Suspended License? Our Federal Way DWLS Lawyers Can Help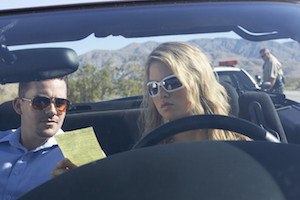 Driving with a revoked or suspended driver's license in Federal Way is against the law. If you're convicted of this crime you could be punished in a number of ways, so our Federal Way attorneys will help you better understand DWLS (driving while license suspended) law in Washington State.
In Federal Way, there are multiple DWLS charges that are categorized according to the severity of the crime. The nature of the charge will depend upon the circumstances of the original driver's license suspension.
If you are a habitual DWLS offender, and your license was suspended due to a criminal conviction (like DUI), you can be charged with either first or second degree DWLS. If your Washington State driver's license was suspended because of failure to pay a traffic citation or not carrying the proper auto insurance, you can be charged with a third degree misdemeanor DWLS.
Our Federal Way DWLS attorneys have more than thirty years of combined experience, which we will use in an effort to mitigate your penalties. Your Federal Way DWLS lawyers will explain how the law pertains to your crime, so that you can better understand the charges and make better decisions regarding your case. By working together to develop your defense strategy with your personal goals in mind, we can effectively resolve this unfortunate situation.
No matter what DWLS crime you've been charged with, you should give it your immediate attention. Our experienced Federal Way driving while license suspended attorneys are ready to help you deal with these serious charges, so contact our Washington law office today.
Get Help From Our Qualified Federal Way DWLS Attorneys Today
If convicted of DWLS in Federal Way, you will likely face jail time and could permanently lose your driver's license. Representation from a qualified legal professional is meant to help you avoid these negative end results. Losing your driver's license could make it impossible to get to and from work, or even pick up your kids from school.
The qualified Federal Way DWLS lawyers at the Law Office of Jason S. Newcombe will help you deal with the local courts while acting as your personal advocate and trusted advisor. Skillful litigation is often necessary to successfully resolve a case, and you can trust our Federal Way lawyers to treat your situation with the utmost seriousness and urgency.
Schedule a free case evaluation with one of our Federal Way DWLS attorneys today, so that we can start working on your defense. Resolving your case expediently often depends upon getting an ample head start, so call our office today and go over the details of your DWLS charge.
Don't let a Federal Way DWLS conviction cause you to lose your driving privileges, or possibly land you in jail. Contact our Federal Way driving while license suspended lawyers today and let us help you defend your legal interests.