Underage DUI in Federal Way
A Federal Way Minor DUI Conviction Is Serious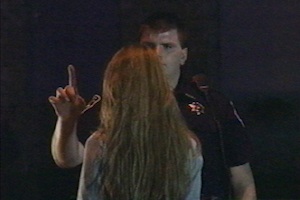 Some people think that a Federal Way minor DUI is little more than the result of a youthful mistake. Many are also under the misguided assumption that an underage drinking and driving charge is nothing more than a serious traffic ticket. Nothing, however, could be further from the truth. An under DUI charge is a serious criminal misdemeanor charge here in Federal Way, and it must be treated accordingly.
A conviction for this serious criminal driving charge could impact a young person's life in numerous unforeseen and extremely serious ways. Acquiring a criminal record at such a young age will likely cause all sorts of problems in the future. So, a minor DUI conviction should be avoided at all costs. The Federal Way minor DUI lawyers at the Law Office of Jason S. Newcombe can help if you or your child was charged with this serious Washington crime, and it all starts with a phone call.
A minor DUI can be charged to motorists under 21 years of age if they're caught driving with a blood alcohol content (BAC) of .02 or higher. Additionally, any amount of marijuana concentration, as measured by THC level, typically between 0.00 and 5.00 within two hours of driving, can result in a minor DUI criminal charge and potential criminal conviction.
If convicted, a misdemeanor conviction in Washington State carries penalties of up to 90 days in jail and a $1,000 fine. Additionally, other discretionary penalties can be imposed as well. Our King County Driving Under the Influence attorneys handle all minor DUI charges in both the Federal Way Municipal Court, as well as all King County District Courts.
All the time, our Federal Way minor DUI attorneys are contacted by young people who pled guilty to this alcohol-related crime, only to later realize how damaging it can be. They ask if there is anything we can do to expunge their criminal record, but once a Federal Way minor DUI case has been decided, you must wait the statutorily required number of years before potentially vacating the minor DUI criminal conviction is even an option. And, all other Washington State expungement requirements must be met as well.
The acquisition of a criminal record means living with a permanent blemish, which is almost impossible to erase. Employers and landlords routinely check their applicant's criminal histories, which makes it nearly impossible for individuals with minor DUI convictions to get a fair shake. If a landlord or employer has a choice between someone with a clean criminal history and another person with a criminal record, which do you think they will select?
What this means is that one sip of alcohol can derail a young person's life, but our Federal Way minor DUI lawyers aggressively defend clients facing these charges because we understand how devastating they can be.
Keep Your Future Bright With Help From Our Federal Way Minor DUI Attorneys
If someone you love has been charged with a minor DUI in Washington, contact our Federal Way law office immediately. You have 20 days after a Minor DUI arrest to file for an administrative hearing. Our Federal Way minor DUI lawyers need adequate time to investigate your case and prepare a defense - something that is only possible if we have the necessary time.
Contact our Federal Way law office today for a free minor DUI case evaluation. If you choose to retain one of our experienced Federal Way minor DUI attorneys, you will have thirty years of combined experience in your corner. We handle minor DUI cases every year throughout King County and the Greater Puget Sound Region, which means you can benefit from our experience as we work diligently to quickly resolve your case or your child's case.