White Collar Crimes in Kirkland
Our Kirkland White Collar Criminal Attorneys Know How To Handle These Unique Crimes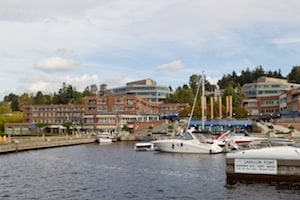 Professionals, executives, and business owners are sometimes charged with white collar crimes, even if they didn't know they were actually breaking the law. A conviction for a white collar crime could lead to serious jail time and cause permanent damage to your reputation, so it makes sense to work with a qualified lawyer who will protect your legal interests every step of the way.
A number of crimes can be categorized as "white collar." Some of these crimes include mail fraud, insurance fraud, internet fraud, tax fraud, and wire fraud. The Kirkland white collar criminal lawyers at the Law Office of Jason S. Newcombe understand that you value your reputation, and have seen firsthand how an arrest can derail and even completely destroy a professional's life, even if based on untrue allegations. You worked your entire life to earn the trust and respect of your peers, so protect your hard-earned reputation with help from our team of qualified Washington State lawyers. We are dedicated to earning your trust and will treat your case with the utmost discretion.
White collar crimes committed in Kirkland include extortion, regulatory violations, forgery, racketeering, bribery, and securities fraud. If you purchase a home from someone losing it to foreclosure, and then rent that property back to them, it's possible that you could be charged with a white collar crime. While you may believe that you're conducting business in a legal way, fully unaware that you were breaking the law, the government may still charge you with equity-skimming. Being unaware of the law is irrelevant, because a criminal conviction will incur punishments that may have a devastating effect on your life.
If the King County District Attorney files formal charges against you, your lawyer will pursue the resolution of your case by conducting their own independent investigation. During this process, your lawyer will seek to answer the following questions as they build a comprehensive defense:
Did you commit the crime or was it somebody else?
Did the police violate your legal rights when gathering evidence?
Were some or most of your actions actually legal?
Did you in fact commit a crime to the level at which you're accused?
With decades of criminal defense experience, we understand the value of professional legal representation. If you have no prior criminal convictions, your attorney may be able to seek a diversion program, especially if you can pay the amount of restitution in dispute. If this program proves successful, you won't incur a criminal record. But, this can be an uphill battle these days. It's increasingly difficult to convince prosecutors that you should be given a break, especially if you have any prior criminal history.
Our White Collar Criminal Lawyers Offer a Free Consultation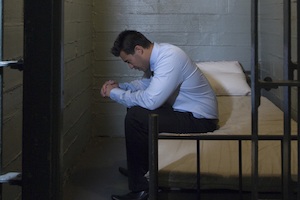 Our Kirkland white collar criminal attorneys understand that you value your reputation and want to stay out of jail. Most defendants are also eager to minimize their punishments and avoid obtaining a criminal record. Preparing any white collar criminal cases requires time and effort, often a great deal of it, because an independent investigation is required to review the charges against you in detail. In many cases, a forensic accountant also needs to be retained, especially if the alleged amount involved in the crime is disputed.
We understand that you value your privacy, so our attorneys in Kirkland treat white collar criminal cases with the utmost discretion. You can take advantage of our free consultation offer, start getting answers, and then work with a Kirkland criminal attorney who will do everything the law allows to resolve your case as successfully as possible.
Our white collar crime lawyers offer a free consultation. We have represented corporate executives, private business owners, managers, and individuals working at both public entities and private businesses. We treat all of our clients with the respect they deserve. So, contact our Kirkland criminal law offices today and take steps to protect your freedom, and your reputation.