Domestic Violence in Kirkland
Our Kirkland Domestic Violence Attorneys Can Help Protect Your Legal Rights
A domestic violence conviction could be devastating. It's very easy for someone to file a domestic violence complaint in Washington, so it's essential that you do everything in your power to prevent the repercussions of a conviction. Every day innocent people find themselves accused of domestic violence. Even if the alleged victim changes their story, the police and the prosecutor may pursue formal charges.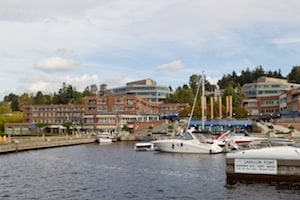 Almost every domestic violence related criminal charge has a story with two sides. In today's world, if the police are called out to a domestic dispute, the most likely outcome is that someone is going to be arrested. We understand that the police reports are often contain factual inaccuracies and that your side of the story is often twisted around in the worst possible way. Our criminal attorneys will fight to make sure that your side of the story is told.
The punishments associated with a domestic violence conviction can be life altering, and could even land you in jail. You also risk a significant loss of your civil rights, and a no-contact order could separate you from your children and spouse even before a verdict is ever rendered. If convicted of certain domestic violence crimes, such as assault, you will also lose your right to bear arms. This means never possessing a firearm again until your legal rights are restored.
The circumstances of your arrest can influence the charges against you, and the punishments associated with your particular domestic violence charge. Most individuals are charged with a gross misdemeanor in domestic violence cases. The most common type of DV charge is Domestic Violence Assault. This incurs a sentence of up to a year in jail and fines of up to $5,000. The severity of the charge could be raised to a felony if the victim of the alleged abuse was seriously injured. Penalties for this felony crime could land you in prison for up to five years and on the hook for up to $10,000 in fines.
If additional charges in addition to assault domestic violence charge, you could face additional punishments. A malicious mischief charge may be added to a domestic violence charge if any property was damaged during the alleged altercation. This separate crime comes with its own serious penalties that could make your sentencing more severe. The same is true for the crime of harassment.
Obviously, there is a lot to consider, so reach out to one of our Kirkland domestic violence attorneys without delay and start getting reliable legal assistance. The thing about domestic violence charges is that many types of crimes can be charged as DV. Domestic violence criminal charges in Washington State are not a separate criminal charge in and of themselves.
Rather, they most often accompany other criminal charges when the victim is a spouse, a relative, a boyfriend/girlfriend or a partner. For example, if you are in a relationship with someone and "key" their car in anger one night, you could be charged with DV Malicious Mischief. If the allegation is that you struck them in offense way, or even just threatened to do, you could be charged with Domestic Violence Assault.
Our Kirkland criminal lawyers have decades of combined experience handling domestic violence cases here at the Law Office of Jason S. Newcombe. Whether you're charged with a misdemeanor or a felony, you will need to contact a legal professional as soon as possible. The actions you take right now could directly affect your freedom.
Our Qualified Kirkland Domestic Violence Lawyers Have Answers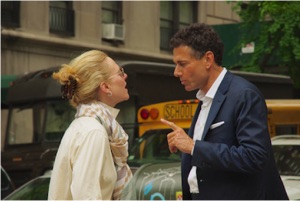 The party assumed to be the aggressor during a domestic violence situation is often quickly arrested when police respond to the call. However, it's very easy to claim spousal battery without proof, which could lead to an arrest and a denial of bail. If the alleged victim later calms down and wishes to drop the charges, the state could still seek a conviction against the accused or issue a no-contact order.
If charges are indeed pressed, a protection order will almost certainly be granted by granted by the court against the alleged victim. If there was already a protection order in place, it can be extended and will almost certainly result in additional criminal charges. Violating the order could lead to additional arrests and felony charges. This underscores the potentially life-altering ways a domestic violence conviction in Kirkland can cause, so never take any chances when it comes to protecting your civil rights.
The complexities of a domestic violence case require swift action, and aggressive negotiations. Our Kirkland domestic violence attorneys offer free case evaluations, so that you can start getting answers without delay.
If you choose to retain our professional legal services, your Kirkland domestic violence lawyer will seek out any evidence that strengthens your defense. Please contact our Kirkland law office today and let us start helping you address your domestic violence charge.