Gig Harbor District Court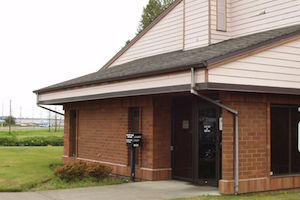 The Pierce County District Court handles criminal and civil cases. If you're dealing with either, it's vital that you understand how the legal process works. Common criminal cases handled by the district court include misdemeanors, infractions, and gross misdemeanors, and a conviction for any crime will carry lasting repercussions on your life, and the lives of everyone in your family.
Our Washington District Court lawyers will represent your interests in any criminal or civil case. We offer decades of combined legal experience, and frequently handle cases involving crimes that include DUI, domestic violence, and traffic citations.
Washington's Municipal Courts and District Courts have a striking number of similarities. However, The Pierce County District Court deal with crimes that are more severe than the Gig Harbor Municipal Court. They also handle civil litigation cases valued up to $100,000.
Our team of professional WA State litigators will explain your charges, help you develop a defense, and then keep you informed when developments in your case warrant your attention. We will keep you abreast of all important court dates and filing deadlines with the District Court. We will also use our more than 30 years of combined experience to help you make decisions that will have a dramatic impact on your life.
Our Gig Harbor District Court Attorneys Fight To Minimize Your Penalties
If you're charged with a crime and must appear in District Court, we urge you take the situation seriously. If you're convicted of a criminal cases heard in District Court, you may end up in jail, suffer irreparable damage to your reputation, and could be forced to pay expensive fines. You will also incur a criminal record, which is a designation that could haunt you for the rest of your life.
If you've been falsely accused of a crime, then your defense is even more urgent. In cases where a false accusation leads to an arrest, our Gig Harbor criminal lawyers make sure that the accused gets to tell their side of story while we fight to protect their freedom.
If you've been accused for a crime in Gig Harbor seek reliable counsel so that you're prepared when you appear in court. Our Gig Harbor criminal defense attorneys most often represent hard-working people who have never set foot inside of the Pierce County District Court, and it's our job to make sure that you're entirely prepared. We will first pursue the dismissal of your criminal charges, but if this course of action is impossible, our Gig Harbor District Court lawyers will fight to mitigate the damage that a conviction can cause.
Contact Our Law Office In Washington State For A Free Case Evaluation
The professional litigators at the Law Office of Jason S. Newcombe are ready to help you navigate the complexities of the Pierce County District Court. Your preparations begins with a free consultation from one of our experienced lawyers. So contact us today and get legally-based information that will help you take the first step toward resolving your case.
With more than three decades of collective experience, our Gig Harbor attorneys understand the law and how it applies to any criminal case. Contact a member of our professional legal team today and be fully prepared for your appearance in District Court. We want to earn your trust by offering you reliable legal counsel every step of the way.