Drug Crimes in Gig Harbor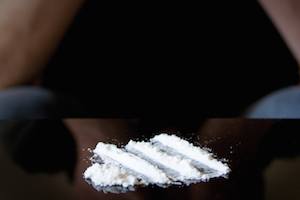 The opioid crisis is getting national recognition, which is why there is little tolerance for those who commit drug crimes in Washington State. A drug-related criminal conviction will have a far-reaching affect on your life, and could lead to a lengthy prison sentence. Law enforcement officers in Washington routinely seek maximum sentences for drug crime offenders on the Municipal, State, and Federal level, especially for those who deal drugs.
Seattle and the surrounding area is a hub of illegal drug trafficking activity. The airport, seaports, and close proximity of the I-5 Corridor running from Mexico to Canada offers an appealing transportation nexus for criminals who traffic in illegal drugs. Heroin, cocaine, prescription drugs, and crystal meth are routinely bought and sold in the Gig Harbor area, and the current epidemic means prosecutors will show little mercy.
Anyone caught selling, possessing, or making illegal drugs will likely face maximum sentences. If you or a loved one has been charged with a drug crime of any sort, our Gig Harbor drug attorneys will defend your legal rights and fight to minimize the punishments associated with a conviction.
Drug crime convictions incur mandatory penalties that will have an immediate and long-lasting impact on your life. Violations of the Uniform Controlled Substances Act can lead to even harsher punishments. Manufacturing drugs could incur a criminal charge for this violation, but there are occasions when even a simple drug possession charge could qualify.
When you contact our law office for a free consultation, our Pierce County drug lawyers will help you better understand how the law applies to your situation, and will review the punishments you could be facing.
Drug Crime Charges Should Never Be Dismissed
There are a number of different drug crimes in Washington State. These Include:
DUI
Possession of drug paraphernalia
Possession of a controlled substance
Sales or delivery of a controlled substance
Possession with intent to sell
Drug importation or manufacturing
Prosecutors will consider the federal schedule of the drug in question and the amount of the drug you had in your possession at the time of your arrest. Penalties are often more severe if you already have a criminal record, or have a prior drug crime conviction.
If it's your first offense, we may be able to convince the court to allow you entry into a diversion program.
Contact The Law Office Of Jason S. Newcombe Today For A Free Case Evaluation
Contact our Washington State law office to speak to one of our Gig Harbor drug attorneys, without cost of obligation. We will answer your questions in detail, and outline the steps we may take to build your criminal defense. We routinely see how damaging a drug crime conviction can be, which is why we aggressively seek to minimize your punishments in whatever way the law allows.
Our Gig Harbor drug attorneys will thoroughly investigate your criminal case to seek out evidence that could result in a positive resolution. Our goal is to construct a defense aimed at having your charges dismissed or reduced in some way, but much will depend on the details surrounding your arrest, relevant evidence, and whether you have prior convictions.
Most of clients have never run afoul of the law, and are worried about jail time or obtaining a criminal record. However, we patiently approach every drug-related case patiently, and with our client's best interests in mind. We will even take your case all the way to court, if this is the best course of action. Get professional legal assistance from WA attorneys who care about how your case is resolved. Our Gig Harbor attorneys offer convenient payment plans that suit almost any budget, which means anyone can afford quality legal representation.