Sex Crimes in Gig Harbor
Our Experienced Gig Harbor Sex Crime Lawyers Understand These Serious Charges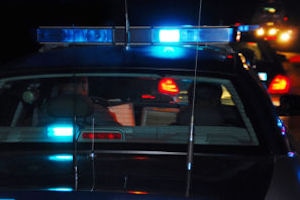 A Gig Harbor sex crime conviction incurs mandatory penalties that could lead to prison time, destroy your family, and be personally and professionally devastating. Even a false accusation could lead to irreparable damage to your reputation and completely derail your life, making it hard to find employment or even a place to live.
A sex crime conviction may also require you to register as a sex offender, which is a moniker that will follow you everywhere you go. If you've been charged with a sex crime in Washington State, it's vital that you defend yourself with help from a professional attorney. Contact one of the experienced Gig Harbor sex crime lawyers at the Law Office of Jason S. Newcombe without delay.
Even if the accusations against you are false, we urge you to seek legal representation before agreeing to any questioning by the authorities. Anything you say to the police or a prosecutor could be used against you, and your words could easily be misconstrued or misunderstood.
You've Been Charged With A Sex Crime In Pierce County - Now What?
Right now, you may feel like your whole world is falling apart, but you can't let the stress of a sex crime charge prevent you from protecting your own personal interests. Our law firm handles sex crime cases that include:
sexual assault
date rape
child molestation
sexual assault
possession of child pornography
solicitation of a minor on the Internet
A sex crime conviction in Washington State will impact the lives of everyone in your family, so the stakes couldn't be higher. Accusations of a Gig Harbor sex crime often causes the accused to suffer dire consequences, but a criminal conviction will be many times worse.
Punishments for sex crimes may include prison time, fines, and being forced to register as a sex offender. Prosecutors routinely seek maximum sentences in sex crime cases, especially if the case involves a minor or someone under the legal age of consent (16). Make sure that you get the chance to tell your side of the story with help from our professional Gig Harbor sex crime attorneys.
Get More Information From Our Gig Harbor Sex Crime Lawyers Via A Free Consultation
With more than 30 years of collective criminal law experience in Pierce County, our professional team of attorneys know how to handle sensitive sex crime cases. Some sex crimes require only two "strikes" before a mandatory life sentence is imposed, which highlights how serious a conviction can be. Make no mistake, it's vital that you aggressively fight to protect your legal rights with help from a lawyer who fully understands the law.
Our Gig Harbor lawyers will help you investigate defense possibilities you may not have considered. For example, you may qualify for Washington State's Sex Offender Special Sentencing Alternative, which would allow you to spend the majority of your sentence on probation while avoiding prison. Contact one of our Gig Harbor sex crime lawyers today for a free evaluation of your case where we will answer your questions and help you better understand your legal options.
There is no way over-emphasize how devastating a sex crime accusation in Gig Harbor can be. The social stigma associated with sex crime accusations are bad enough, but it pales in comparison to what will happen if judge hands down a guilty verdict. Don't take any chances with your freedom by making sure you have an attorney whom you can fully trust.