Physical Control in Gig Harbor
Our Gig Harbor Physical Control Attorneys Explain This Confusing Criminal Charge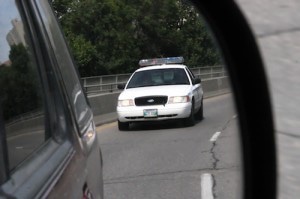 Physical control violations are different than a DUI and are frequently misunderstood by persons charged with the crime. One thing is certain; a conviction will likely cause you and your family a great deal of hardship.
In situations involving DUI (Driving Under the Influence), a driver must have a blood alcohol level (BAC) of .08 or higher when they're pulled over by the police. In situations involving a physical control violation, charges can be levied even if the accused isn't actually driving. This means that if you show signs of intoxication as an officer approaches your automobile, whether or not you're behind the wheel, you can be charged with a physical control violation. You can be in the back seat or entirely outside of your motor vehicle and still be charged with this serious Washington State drunk driving crime.
Obviously, these cases are confusing, and charges are often left to the sole discretion of the arresting officer. If you've been charged with this crime, contact one of our experienced Gig Harbor physical control attorneys and start getting answers. Here at the Law Office of Jason S. Newcombe, we will help you understand this serious charge and then fight to prevent you from suffering the full consequences of a conviction.
The first hurdle you must overcome is requesting a hearing with the Department of Licensing, which is the government entity that will determine whether your driver's license will be suspended. You have 20 days from the time of your arrest to request your hearing, so time is of the essence. Mandatory penalties for physical control violations are similar to that of a DUI. These penalties may include fines, up to 364 days in jail, a driver's license suspension, and other discretionary punishments like alcohol counseling.
Prosecutors that handle Gig Harbor DUI cases usually seek maximum punishments because there is a lot of pressure from the public to keep drunk drivers off the roads. Negotiating plea agreements with these prosecutors is becoming more difficult, which is why you need to work with an experienced attorney who is familiar with the courts. Our Gig Harbor physical control lawyers can help you in a variety of ways, so contact our law office for your own free consultation.
Our Gig Harbor Physical Control Attorneys Offer A Free Case Evaluation
Can your physical control violation be dismissed? Your WA State lawyer will review all of the police reports the details surrounding your arrest, and if there are any problems with this evidence we may be able to petition the judge to have your criminal charges dismissed.
If your automobile was parked off of the roadway when the arresting officer first noticed it, or if it was entirely inoperable, your lawyer can pursue this option. Our Gig Harbor physical control attorneys will investigate your case in an effort to uncover evidence that supports your version of the events. If a dismissal of the charges is not possible, we will then focus on mitigating your punishments in whatever way possible.
Contact our law office in Washington State to schedule your own free case evaluation, and get a better understanding of physical control violations and what these charges mean for you. After our consultation, you are free to decide if you would like our 30 years of combined legal experience to help you resolve your case.
Just like a DUI, a physical control violation can it difficult, if not impossible, to travel across the US/Canada border to our north. This may present a serious problem for Gig Harbor residents who must travel across the border for their job.
Regardless, never underestimate the long-lasting damage that a physical control violation conviction can cause. Contact one of our Washington State DUI lawyers today and take steps to safeguard your future.