Burglary in Tacoma
Get Reliable Legal Assistance From Our Tacoma Burglary Attorneys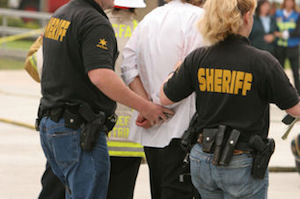 Washington Law categorizes burglary into three "degrees," each with its own level of severity and punishments. Burglary is defined as entering into a home or business with the intent to commit a crime, but even if the crime isn't fully carried out, you can still be charged with burglary in Tacoma.
A criminal burglary charge occurs when someone enters a building or stays longer than invited, intent on committing a criminal act. Understanding burglary laws is often challenging, but you can speak to one of our Tacoma burglary lawyers about your situation and get some reliable legal information.
For starters, please review the following Tacoma burglary charges
First Degree Burglary - As the most serious burglary charge, first degree burglary is charged to a person who commits a burglary with a deadly weapon, or assaults another person. In Washington this is a Class A felony - a serious charge with devastating consequences.
Second Degree Burglary - If a person enters a building other than a residence to commit a crime, they can be charged with a Class B felony. Second degree burglary should be taken just as seriously as any other charge because the penalties are swift and severe.
Residential Burglary - Also a Class B felony, this is charged to a person who commits a burglary on a private residence.
No matter which burglary offense you're charged with, a conviction could have a detrimental impact on your entire life, and the lives of those in your family. If you've been arrested for burglary in Washington, contact one of the Tacoma burglary attorneys at the Law Office of Jason S. Newcombe and make sure your legal rights are fully protected.
Our professional Tacoma attorneys will act as your personal advocate with the court, aggressively pursuing dismissal of your charges, if possible, or the reduction of the penalties associated with your crime.
Our Tacoma Burglary Lawyers Can Help You In Many Different Ways
When prosecuting a burglary case in Tacoma, it is necessary to prove that the defendant entered the building or property in question with the intent to commit a crime. This poses a significant challenge to the prosecutor, so our Tacoma burglary attorneys will carefully examine every piece of evidence in an effort to locate inaccuracies, or even find evidence that was initially overlooked.
Our Tacoma burglary lawyers will also examine this evidence to ensure it was obtained lawfully, and this is yet another way our attorneys take steps to protect your legal rights. We are not here to judge your actions, but rather work diligently to defend your legal interests and help you in accordance with Washington law.
Our Tacoma lawyers offer convenient payment plans, so you can benefit from the experienced of a professional attorney as you negotiate this difficult process. Schedule your free case evaluation today and take steps to protect your future.