Harassment in Tacoma
Get Professional Guidance From Our Tacoma Harassment Attorneys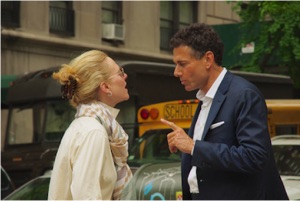 According to Washington criminal law, harassment describes a crime where one person threatens physical violence against another person. Harassment is most often charged in Tacoma domestic violence cases, or when a person threatens injury or abuse to a family member. Other situations that constitute harassment include threatening damage to another person's property, confining or restraining another person, or attempting to damage someone else's mental security.
The prosecutor must prove that the alleged victim truly believed that the threat against them would be carried out in full, according to Washington law. Protecting your legal rights in these cases is paramount, so you should seek help from the Tacoma harassment lawyers at the Law Office of Jason S. Newcombe. A conviction for harassment in Tacoma could have a devastating impact on your life. Our team of professional litigators will aggressively defend your interests, and make sure the court hears your version of the events.
Different Types of Harassment
There are several different forms of harassment, which can range from gross misdemeanors up to class C felonies. Penalties for a conviction can range between jail time, fines, no contact orders, loss of gun and voting rights, probation, and more! Some of the more common types of harassment are addressed here.
The most common form of harassment is when an individual unlawfully threatens to cause bodily injury, property damage, or physically restrain another person. This threat can be made either by way of words or through physical conduct. This crime is categorized as a gross misdemeanor, which means the maximum penalty is 364 days in jail and a $5,000 fine. However, if you have a prior harassment conviction against the same person or their family, or you threatened to kill the person, then you would be facing a class C felony.
Another common form of harassment is malicious harassment. This is similar to the basic harassment except the motives for the act is due to the victim's perceived race, color, ancestry, religion, national origin, sexual orientation, gender, or a physical, mental, or sensory handicap. This type of harassment is a class C felony which means the maximum penalty is 5 years in jail and a $10,000 fine.
The last type of harassment we discuss here is telephone harassment. This is just like the standard form of harassment except it is done over the phone. This encompasses calling to harass, intimidate, torment, or embarrass the individual. This type of harassment includes using profane or lewd language or calling at all hours of the night with the above described intent. This form of harassment is typically charged as a gross misdemeanor but in some instances, can be charged as a class C felony.
Our Tacoma harassment attorneys have represented countless clients throughout our more than 30 years of combined legal practice. We offer reliable legal representation so that you can fight to minimize the damaging penalties that a conviction could incur. Harassment is a gross misdemeanor in Tacoma, which means that you could spend up to a year in jail and be forced to pay $5,000 in fines, so don't hesitate to contact us without delay.
Our Tacoma Harassment Lawyers Offer A Private, Cost-Free Consultation
If you've been charged with harassment in Tacoma, you are likely worried about the how your case will be resolved. Don't allow worry to immobilize you. Get help from our Tacoma harassment attorneys as quickly as possible so that they have the time needed to thoroughly develop your defense.
In most Tacoma harassment cases, our goal is to minimize the punishments associated with the crime. We may also seek the dismissal of your charges, if we think such a course of action is viable. Make no mistake, you've been charged with a serious crime, but our Tacoma harassment lawyers will help you face these charges head on while fighting tirelessly to resolve your case.
Schedule your own private consultation with one of our Tacoma attorneys, and start getting answers to your questions concerning a harassment charge. Our first course of action will be to outline a defense strategy based on the information you provide, and the police reports relative to your case. Ignoring a harassment charge would be a huge mistake, so contact our office in Tacoma today and get started.
We will put our more than 30 years of collective experience to work for you, while acting as your personal advocate with the Tacoma court.