Felony Crimes in Tacoma
Get Help From Our Tacoma Felony Criminal Attorneys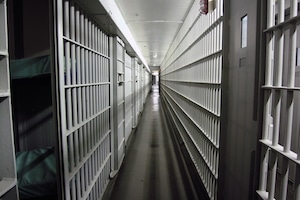 There are a number of different crimes that can incur a felony charge, according to Washington law. Felonies are categorized by one of three classifications according to their severity, but it should be noted that every felony charge in Tacoma should be treated with the utmost seriousness. You need to protect your legal rights at all costs, so it makes sense to retain a qualified team of Tacoma felony lawyers who will ensure you are treated fairly.
In Tacoma, sentencing after a felony conviction will be influenced by a variety of factors that include:
Any prior convictions
Recommendations of the prosecutor
Your judge's final decision
The outcome of your case will likely depend on the effectiveness of your defense, which is why you should work with Tacoma felony attorneys that you fully trust to help guide you through this challenging time in your life.
A felony conviction will dramatically affect your life, incurring mandatory punishments that could make it hard to get a job, or even cost you your freedom. Even your loved ones could suffer, so with so much at stake there is no reason to take any chances. Contact the Tacoma felony criminal lawyers at the Law Office of Jason S. Newcombe today and make sure you have someone in your corner who will act as your personal advocate.
Our Tacoma Felony Attorneys Will Help You Understand The Law
Building a resolute defense starts by fully understanding your felony charges. Our experienced Tacoma felony lawyers will help you understand how Washington law applies to your case, and outline the penalties that a conviction will incur.
You also need to understand the legal process, so our Tacoma felony criminal attorneys will discuss possible plea scenarios and what could happen if your case ends up going all the way to trial. No two Washington felony cases are ever the same, but our Tacoma felony criminal lawyers have more than 3 decades of combined experience. In other words; we are well prepared to help you develop a defense designed to protect your rights and minimize your punishments in whatever way is possible.
Because of our comprehensive experience, our Tacoma felony attorneys are familiar with the prosecutors and courts that try felony cases. Our number-one priority is to ensure your legal rights are protected, while ensuring your version of the events get told.
A Free Consultation Allows You To Speak Directly With One Of Our Tacoma Felony Lawyers
Take advantage of our free consultation offer and start getting some reliable answers concerning the law so that you can make informed decisions regarding your felony charges. If you retain one of our qualified Tacoma lawyers, they will aggressively pursue your interests while providing you with trustworthy legal counsel that you can rely on.