Everett Criminal Defense Lawyers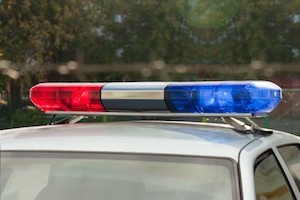 Being accused of committing a crime in Everett, Washington, can be a frightening, stressful, and embarrassing experience. Whether the accusations are true or not, the potential consequences will keep most people up at night. The possible jail, fines, restitution, probation, no contact orders, loss of gun rights, loss of driving privileges, court ordered classes, and more, could be awaiting you.
No matter what charge you are facing and whether or not you believe you are guilty, it is important to take your current situation seriously. You may interpret the case as no big deal and just a big misunderstanding but the officer and prosecutor clearly feel differently. They are taking the charges against you seriously and are preparing their case; it is vital that you also prepare a defense and protect your future. Do not assume that since you don't have anything else on your record, the prosecutor will simply cut you a break. (After all, everyone's record has to start somewhere.)
Even if you are taking the case seriously but feel it is a lost cause, it is still important to have an attorney help you. An experienced attorney will be able to properly investigate and analyze the case. They might also see defenses that you are not currently aware of.
The Law Offices of Jason S. Newcombe in Everett, Washington handle a variety of criminal charges and cases, including:
We handle Everett gross misdemeanors, misdemeanor and felony cases in each level of the court system, including district courts, municipal court, and superior court.
One of the greatest fears people face when being charged with a crime is not knowing what is going to happen. While an experienced defense attorney may not necessarily be able to predict what will happen, they will have a pretty good sense of the situation and will be able to explain a variety of different potential outcomes, along with the hurdles you may face along the way. The Law Offices of Jason S. Newcombe are here to tell you the whole truth about what you will be facing. We don't make promises which we cannot deliver. We will make sure you understand fully all of your potential options and the ramifications of each.
When you are potentially facing serious consequences, it is important to speak to an experienced attorney as soon as possible. Some options may be time sensitive and deadlines could be missed if not addressed promptly. Your attorney will be able to warn you of these possible pitfalls and make sure you will know what lays ahead. Give our Everett office a call to start speaking with one of our experienced attorneys today.