Domestic Violence
Being accused of domestic violence can often be confusing to individuals. The extremely negative connotations that follow that charge can severely impact your name in the Everett, Washington community.
Any type of crime which can be committed against another individual can be designated as "domestic violence." Most well known is assault. However, for example, you can also be accused of malicious mischief (such as when a person scratches the paint on their ex-boyfriend's car.)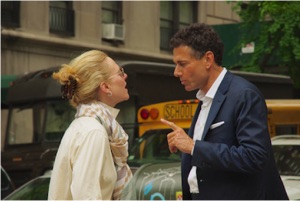 It is also important to know domestic violence occurs in relationships beyond simply husband and wife or boyfriend and girlfriend. First of all, a woman can just as easily be charged with a crime against the husband. Other domestic relationships include incidents between parents and children, between siblings, same sex couples, and exes to just name a few.
Most many domestic violence cases can be tricky. Emotions can run hot at times and someone could have over reacted. In other instances, the officers involved over reacted. Whatever the circumstances are, a domestic violence criminal charge in Everett is a serious offense. It will impact your gun rights, it will typically include a no-contact order with the alleged victim, it will require court ordered classes, and can also include jail and fines. With these potential ramifications, it is important to contact an experienced attorney as soon as possible to help guide you through this difficult stretch of your life. Contact our Everett office today for a free consultation.