Drug Crimes in Tacoma
Our Tacoma Drug Attorneys Can Help If You're Facing A Drug-Related Criminal Charge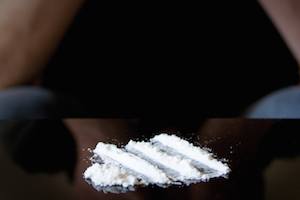 Drug crimes are some of the most common offenses in the United States, and Tacoma is no different. State, Municipal, and Federal law enforcement expend significant resources and manpower in the pursuit of people who commit drug crimes. The Seattle area is a hub of drug trafficking due to the proximity of the airport, seaports, and the I-5 Corridor running from Mexico to Canada.
All sorts of drugs circulate through the Tacoma area, including crystal meth, heroin, crack, and cocaine. Local law enforcement will prosecute any person who sells or possesses these controlled substances, or prescription drugs. If you've been charged with a drug-related crime, our Tacoma drug lawyers will protect your legal rights.
If convicted of a drug crime in Washington, you will suffer severe penalties that could have an impact on the your life and the lives of those in your family. If your accused of Violation of the Uniform Controlled Substances Act, also called VUSCA, the punishments could be even more severe. This charge means that you are being accused of manufacturing drugs, or possessing them in some instances. Our Tacoma drug attorneys will help you understand how your situation applies to the law, and outline the various penalties a conviction would incur.
Punishment for drug crime convictions are swift and severe. The Washington court will consider specific details pertaining to your arrest to determine which penalties you could be facing. The federal schedule of the drug or drugs in question will also be considered, as will their quantity. If you were in possession of large amounts of a drug, the prosecutor may interpret this as an intent to distribute.
Whether or not you have a criminal record may also influence how your case is prosecuted. You may be allowed to enter a diversion program or accept a first-time waiver if it's your first arrest for a drug-related crime. If you have previous convictions, you will likely be prosecuted to the fullest extent of the law.
Contact The Law Office Of Jason S. Newcombe And Speak With One Of Our Tacoma Drug Lawyers
If you a family member was charged with a drug crime in Tacoma, contact our law office immediately and speak with one of our qualified litigators. Our Tacoma drug attorneys have more than 3 decades of collective experience, so we know how devastating a conviction can truly be. We will protect your legal rights, and offer guidance meant to help you make decisions that could very well affect the rest of your life.
One of our Tacoma drug lawyers will explain the penalties associated with your alleged crime. They will then investigate your case to create an aggressive defense, with the hope that we can have the charges dismissed, or the penalties reduced.
Get your life back on track with help from our professional Tacoma attorneys by contacting our Law Office today for you own free drug crime case evaluation.