Bellevue Municipal Court
Get Professional Counsel From Our Qualified Bellevue Municipal Court Attorneys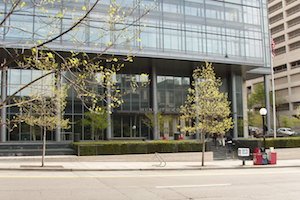 If you think that a misdemeanor conviction will have little effect on your life, you are sorely mistaken. The truth is that misdemeanor convictions often have serious implications that can impact your life in unforeseen ways.
Both misdemeanor and gross misdemeanor crimes are handled in Bellevue Municipal Court, along with infractions and civil violations. If you've been charged or cited with any of these offenses, it will be addressed in Bellevue Municipal Court, and you may even have to appear before a judge.
Before appearing in court, you will want to be fully prepared to tell your version of the events surrounding your arrest. Our Bellevue Municipal Court criminal attorneys will help you prepare for this challenge, while seeking to minimize the penalties associated with your alleged crime.
Bellevue Municipal Court, Punishments, And Your Legal Rights
Most of our Bellevue clients are concerned about the punishments associated with a criminal conviction. If convicted of a misdemeanor, you could incur a jail sentence of up to 90 days and fines of $1,000. Gross misdemeanor convictions for crimes like domestic violence, DUI, or shoplifting, incurs penalties that include up to a year behind bars and fines of $5,000.
Infractions are different from crimes and include parking violations, speeding tickets, and similar offenses. Civil matters often focus on the enforcement of code violations, and are heard by the Bellevue Municipal Court.
The penalties associated with any of these offenses will have significant repercussions on the lives of those convicted. While some may not be evident at first, being unprepared for the end result would be foolish. Consider how a speeding ticket often causes a driver's auto insurance rates to skyrocket, or how a DUI conviction could ultimately prevent a person from being able to travel to work, and you have an idea of the seriousness of any criminal charge.
Avoid Costly Punishments With Help From Your Bellevue Lawyer
Our Bellevue Municipal Court criminal lawyers often see firsthand how minor infractions can dramatically impact someone's life. Innocent people are sometimes accused of crimes or infractions they didn't commit, or had no intention of committing. If this applies to you, it makes sense to get reliable legal counsel from a Bellevue lawyer who will protect your rights in Municipal Court.
If you are suddenly forced to deal with the Bellevue Municipal Court, your lawyer will protect your legal rights and help you understand how the law applies to your situation. The professional litigators at the Law Office of Jason S. Newcombe offer a free case evaluation, so that you can obtain more information about dealing with the Bellevue Municipal Court without any risk.
Our team of Bellevue Municipal Court criminal lawyers will use their more than 3 decades of combined experience to protect your interests while seeking to minimize the implications of a conviction.