Felony Crimes in Seattle
Our Seattle Felony Criminal Attorneys Handle Most Felony Matters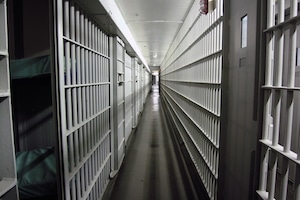 In Washington, there are many different crimes that can incur felony charges. Felony offenses have three separate classifications depending on their severity. One thing is certain, every Seattle felony charge should be taken seriously, and it's vital to have legal representation from qualified Seattle felony lawyers that will protect your legal rights.
If you are convicted of a felony in Seattle, your sentencing will depend on a variety of factors that include previous convictions, the prosecutor's recommendations, and the final decision of the judge. Much will hinge on the effectiveness of your defense, and this is why working with Seattle felony attorneys that you can trust is so important.
A felony conviction will likely affect you for the rest of your life. It could also affect the people you care about, and may make it difficult for you to find a quality job. Indeed, your cherished freedom could be jeopardized. Our Seattle felony criminal lawyers will aggressively fight to protect your interests, and will explore all avenues of a legal defense.
Understanding Your Charges – Our Seattle Felony Attorneys Explain the Law
One of the smartest things you can do now is get an in-depth understanding of your felony charges with help from one of our qualified Seattle felony lawyers. Once you understand the penalties you could be facing, it will be easier to start forging a path toward developing a defense.
Our Seattle felony criminal attorneys will also help you better understand the legal process, including how possible plea scenarios with the prosecutor might work, and what could happen if the case were to go before a jury. While no two Seattle felony cases are ever the same, our three decades of combined experience has provided our Seattle felony criminal lawyers with real-world experience that will be used on your behalf.
Best of all, our Seattle felony attorneys are familiar with the courts and the prosecutors that try these cases, and this experience in invaluable. Our number one goal is to defend your legal rights, and do whatever we can to minimize the penalties you could be facing. We are in your corner, and will ensure that your side of the story gets told.
Contact Our Seattle Felony Lawyers for a Free Consultation
At the law offices of Jason S. Newcombe, we offer a cost-free case analysis, so that you can start getting some answers today – answers that will help you decide how you would like to proceed with your criminal case. There is no obligation, so you are free to proceed as you see fit, but if you retain our team of professional Seattle litigators you will have our experience working on your behalf, ensuring that someone is at your side every step of the way and making sure your interests are valued.