Seattle District Court
Our Seattle District Court Criminal Attorneys Will Aggressively Fight for your Rights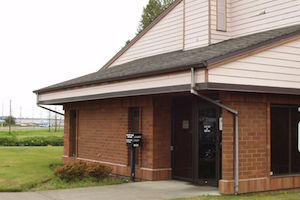 If you're facing criminal charges from the King County District Court, you need to ensure that your interests are being protected. Criminal charges are serious, and a conviction will likely affect your life in countless ways. Our Seattle District Court Lawyers understand the stakes, and will do everything legally possible to ensure that your rights are protected every step of the way.
The District Court hears many similar cases to that of the Municipal Court, but also handles more severe crimes that include felonies, protection orders, and civil litigation matters up to $75,000, among others.
Our Seattle District Court attorneys will work with you on a personal basis so that all of your dealings with the court are handled in a timely manner. More importantly, they will work diligently to prepare a defense on your behalf and aggressively fight to get you the best end result legally possible.
Get Answers from Experienced Seattle District Court Criminal Layers
Being charged with a felony is obviously a serious matter. Not only are you dealing with the immediate repercussions of being charged with a crime, you could be facing jail time, expensive fines, and damage to your reputation. Being falsely accused of a crime can be emotionally devastating, and in these cases it's vital that you speak with one of our Seattle District Court attorneys as soon as possible.
Taking the first step after being charged with a crime can be the most difficult, but once you start getting answers from one of our Seattle District Court lawyers, you will have a more clear-cut path toward resolution. And while an outright dismissal of your charges may not be possible, our Seattle District Court criminal attorneys will do everything they can to minimize your penalties and keep you out of jail.
Preparing a Defense with Help from Our Seattle District Court Criminal Lawyers
When you first speak with one of the Seattle District Court lawyers from the law office of Jason S. Newcombe, they will seek to ascertain all of the pertinent facts to your case and give you valuable information that you can use to weigh your options. This initial consultation is without cost, and it leaves you well-informed and free to determine if our team of Seattle District Court attorneys is right for you.
If you choose to retain our services, we will immediately begin working on a defense strategy on your behalf by putting our more than 30 years of combined experience to work for you. If you've been charged with a crime, don't waste another minute – contact us now and get started down the path toward a better future.