Shoreline Criminal Attorneys
Shoreline Criminal Lawyers
Are you or a loved one facing criminal charges? If so, we understand the stress and anxiety you're going through. You undoubtedly have a number of questions.
Will I have to go to jail?
What should I do if I've been arrested?
Should I talk to the police?
What are my legal rights and how do I protect them?
Our team of dedicated and knowledgeable Shoreline criminal defense attorneys is devoted to protecting your rights and we are ready to begin answering your questions. We believe that every individual deserves to have his or her voice heard through the criminal justice system, and we strive to be the team to ensure this happens.
Before you make any decisions, and before you go to Court unprepared, you should know your rights and you should fully understand your options. Many offenses in Washington carry hidden consequences, including mandatory jail time, mandatory probation, suspension of your driving privilege, and a permanent criminal record. Our experienced criminal defense attorneys will navigate you through the process to ensure your rights remain fully protected.
With every client, we are here to
Answer all of your questions
Thoroughly investigate all evidence
Protect your rights during the investigation
Fight for you in the courtroom (if necessary)
Minimize your punishment
We are a client-focused firm that concentrates on walking you through every stage of the judicial process. With experience overseeing hundreds of cases, we will prepare an effective defense that anticipates prosecution tactics before they are even presented. Our team has extensive experience with charges of DUI, drug crimes, theft, and all other types of felony and misdemeanor offenses.
You Can't Put a Price on Your Future - Take the First Step
When you are facing criminal charges, you have many important decisions to make. Possibly the most important decision you will make is who you should select as your lawyer.
You should know that you do have the right to represent yourself in court, which is called appearing "pro se." However, you should keep in mind that there are extensive and confusing state and local laws and rules that must be followed when appearing before the court. An attorney spends years in school to learn all of the intricacies of Washington state law is a valuable asset to your case.
A criminal defendant seeking legal counsel generally has two main options: a public defender or a private lawyer. You may petition the court for a public defender, and the court will determine eligibility through a financial interview. Public defense attorneys work for the King County Department of Public Defense.
If you choose to use a public defender, you have no choice in which attorney will be representing you. When hiring a private lawyer, you can meet with a lawyer and determine whether you want to hire them. The public defender may also be extremely busy, as they generally carry a larger caseload than private lawyers. This means that your case may not receive as much time and attention as it would with us.
Many public defenders do an incredible job under extraordinary circumstances, however, their workload can often prevent them from representing every single client they have to the best of their ability. Each member of our experienced team of Shoreline criminal defense attorneys is dedicated to working with every client to achieve the best possible outcome. Our knowledge of Washington state law combined with our willingness to understand your case and get to you as a person can help us resolve your charge in the best way possible.
Shoreline Criminal Courts Overview - What Happens When I Appear in Court?
In Washington, there are three levels of criminal court in which a defendant may have to appear. The determining factor of which court you will appear in depends upon which law the government alleges you've broken.
If you are charged with a federal crime, you will have to appear in federal court. If you are accused of breaking state law, you will have to appear in district or superior court. If the government alleges you've broken a city law, you will have to appear in municipal court. However, not all cities contain municipal courts so sometimes cities contract out municipal cases to the nearest district court.
The Shoreline Courthouse operates as both the municipal and district court and provides services for Shoreline and the neighboring city of Kenmore. This court is responsible for adjudicating simple misdemeanor and gross misdemeanor charges, as well as infractions (including non-criminal traffic violations).
Simple Misdemeanors might include
Prostitution
Shoplifting
Trespassing
Possessing more than 1 ounce (but less than 40 grams) of marijuana
Penalties for simple misdemeanors can carry a maximum of 90 days in jail and up to $1,000 in fines.
Gross Misdemeanors might include
DUI (if it's your first offense)
4th Degree Assault
Cruelty to Animals
Penalties for gross misdemeanors carry a maximum of 364 days in jail and up to $5,000 in fines.
The main branch of The King County District Court is located in Bellevue, Washington. This is the state's largest district court and handles up to a quarter of a million matters per year. As a court of limited jurisdiction, the District Court is responsible for the following types of matters:
Misdemeanors & Gross Misdemeanors
Civil Litigation Matters
Small Claims Matters
Search Warrants
Felony Preliminary Cases
Felony charges generally fall under the purview of the state Superior court, however, District courts will hear Felony Preliminary cases, which serve to determine whether the charges require further proceedings in the state superior court.
The King County Superior Court is located in downtown Seattle and is one of 39 superior courthouses, located in each of Washington's counties. The superior court, also known as "trial court," has general jurisdiction, which means that it has the authority to hear cases of all kinds including felony, civil, family law, and juvenile cases.
Felony crimes are much more serious than misdemeanors and carry much more severe punishments. Some examples of felony charges include rape, armed robbery, and murder.
There are three levels of felony charges
Class A Felony- carries a sentence of up to life in prison and/or fines up to $50,000.
Class B Felony- carries a sentence of up to 10 years in prison and/or fines of up to $20,000.
Class C Felony- carries a sentence of up to 5 years in prison and/or fines of up to $10,000.
In addition to hearing all of the cases of general jurisdiction, a superior court may also serve as a court of appeals for cases from either the municipal or district courts. No matter which court you're dealing with, it makes sense to work with a WA State criminal attorney who has experience with every single type.
What Our Washington Criminal Lawyers Can Do For You
Whether it's your first time dealing with the criminal justice system, or you've had experience dealing with the Washington Courts before, navigating your charges and the complexities of the law can be confusing. A great criminal defense attorney can guide you through every step of this process and help advocate for you so that you can achieve the best possible outcome. Some of the charges our Shoreline criminal law lawyers routinely handle include-
DUI- It is illegal to drive under the influence of drugs or alcohol in the state of Washington. Did you know that you can get pulled over for a DUI even if you aren't actively driving the car? Washington state calls this "actual physical control" of the vehicle, which means you can be charged if the police officer who pulled you over believes that you are able to turn the key and drive away from wherever you are. The current law states that you are forbidden from operating or being in "actual physical control" of the vehicle if you.

Have a Blood Alcohol Content (BAC) of .08% or higher
Have a THC (marijuana) concentration of 5 nanograms or more per milliliter of blood or
While under the influence of drugs, alcohol, or marijuana.

This is what Statute RCW 46.61.502 has to say about driving under the influence.

(1) A person is guilty of driving while under the influence of intoxicating liquor, marijuana, or any drug if the person drives a vehicle within this state:

(a) And the person has, within two hours after driving, an alcohol concentration of 0.08 or higher as shown by analysis of the person's breath or blood made under RCW 46.61.506; or

(b) The person has, within two hours after driving, a THC concentration of 5.00 or higher as shown by analysis of the person's blood made under RCW 46.61.506; or

(c) While the person is under the influence of or affected by intoxicating liquor, marijuana, or any drug; or

(d) While the person is under the combined influence of or affected by intoxicating liquor, marijuana, and any drug.

The penalties for a DUI conviction are swift and severe. Fines, jail time, suspended driver's licenses, and a criminal record are all things you should avoid at all costs. We can help.

Boating Under the Influence (BUI)- With Shoreline being so close to Puget Sound and other bodies of water, the BUI charge happens here more often than in the more dry, eastern part of the state. Similar to its cousin, the DUI, BUI is also considered a gross misdemeanor, and it can carry severe fines up to $7,000 and other punishments, like jail time or probation. This charge isn't only applicable to motorized watercraft, it applies to manual powered craft like kayaks and canoes as well.
Domestic Violence- This crime is rising, not just in Shoreline, but throughout King County and the country. The law requires a police officer responding to a domestic violence call to make an arrest if the officer has probable cause to believe that a domestic violence offense was committed. No longer just considered to be violence perpetrated by a husband and wife, domestic violence charges can now encompass criminal acts between siblings, children, parents, step-parents, ex-partners, friends, domestic partners, and more.
What can you do if you're falsely accused of abuse? Unfortunately, sometimes false charges are levied against innocent people. If you're in a situation such as this, you need to speak with a qualified Washington criminal law lawyer right away. If you're the victim of domestic violence, we can help you seek legal alternatives, like a restraining order, to ensure you remain safe from a predatory individual.
Assault- Washington state assault charges come in varying degrees and carry various penalties
Assault in the 1st degree is a class A felony and is commonly referred to as "assault with a deadly weapon."
Assault in the 2nd degree is a class B felony unless the crime is considered to have a sexual motivation, which would make it a class A felony.
Assault in the 3rd degree is a class C felony. It involves assault against a law enforcement officer, peace officer, nurse, physician, judicial officer, court-related employee, firefighter, transit operator, school bus driver, or anyone acting in a professional capacity.
Assault in the 4th degree, commonly called "simple" assault, is considered a gross misdemeanor. This is the most common assault charge in Washington state.
Juvenile Crimes- The Washington Juvenile Court System is designed to handle matters associated with juvenile law, called juvenile delinquency cases. Juvenile delinquency cases concern charges of a criminal law violation by a "minor" (defined as a person under the age of 18). The state laws allow that a minor can be transferred from juvenile court to adult court and tried as an adult in specified serious or violent cases, even if the minor is as young as 14. In most juvenile crime cases a judge will determine when it is appropriate to make such a transfer.
If convicted, criminal charges can be devastating to your future. Our knowledgeable staff of criminal law attorneys has over 50 years of combined experience in fighting criminal charges. We will use our experience to aggressively fight for you throughout every step of the process so that you get the second chance you deserve.
Understanding Your Criminal Charges
Whether you are faced with a misdemeanor or felony charge, your future can be seriously impacted by a criminal conviction. Such a conviction can affect not just your job, but your family, and even your ability to rent an apartment. Getting competent legal representation to minimize these negative effects is critical, and the first step our Shoreline criminal defense attorneys take is to make sure you understand the charges against you.
You may be asking yourself, what is a misdemeanor? What is a felony? How do I know which of these charges apply to my case? What are the penalties? Our Shoreline criminal defense team is here to answer any questions you may have regarding your charges. Let us share our knowledge with you, starting with your free consultation.
Shoreline - Close to Seattle but So Much More
Shoreline is a city in King County, located approximately 9 miles north of the city of Seattle. As of the 2010 census, Shoreline was ranked as the 20th largest city in Washington State. The city was given its name, "Shoreline," in 1944 by the King County School District since the school district boundaries were stretched "shore to shore" and "line to line." Pretty clever stuff.
Like most of the Pacific Northwest, the summers in Shoreline are short and mostly dry, with temperatures hovering around 76 degrees. The winters are chilly and wet, with temperatures averaging around 37 degrees.
The temperate weather in Shoreline allows its residents and visitors the opportunity to enjoy many outdoor activities at one of the city's 25 parks. Richmond Beach Saltwater Park is a popular choice due to its walking trails and open water access. Another popular outdoor activity is the Krukeberg Botanic Garden, which has free walking tours of the garden grounds, and features plants native to the Pacific Northwest as well as exotic species grown around the world.
One of the popular indoor activities is The Highland Ice Arena, which features two indoor skating rinks. The arena is home to The Washington Wild, a female recreational hockey club, and also the Highlanders Synchronized Skating Team.
Enjoying hockey and all 25 parks is not really possible if you're spending your time in a jail cell. Fortunately, you have Constitutional rights and we are ready to ensure they're protected.
The Benefit of Working with our Experienced Washington Legal Team
It is imperative that you contact a criminal defense attorney as soon as possible after being arrested. Often, your rights and the course of your case are dependent on the actions taken by you and your attorney immediately. You only have a short time to act.
The criminal defense lawyer you hire to fight criminal accusations on your behalf can significantly impact your case's outcome. You need a defense attorney with a unique understanding of Washington state laws and a reputation for providing an aggressive defense.
From the moment you hire one of our Shoreline criminal defense lawyers, you have a skilled team on your side attacking every aspect of the prosecution's case. Our law firm prides itself on maintaining an aggressive pre-investigation process, which often results in charges being reduced or dismissed.
Don't delay, reach out to our Shoreline criminal law attorneys today for a free consultation and make sure you have an attorney who cares about the end result working for you.
An expert team of Shoreline criminal attorneys who know how to win your case.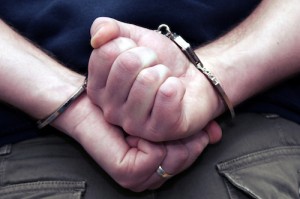 If you or a loved one has been suspected of committing a crime, know that accepting the charges and pleading guilty are not your only options. At the Law Offices of Jason S. Newcombe, our staff of experienced and knowledgeable Shoreline criminal defense attorneys is ready to help you through this challenging time without negative judgment and with total respect.
We know how you feel, and we know how stressful it is for you and your family that you are finding yourself in legal problems. Our goal is to assist you in any way possible and make this time easier for you and everyone in your life.
When to Hire a Shoreline Criminal Lawyer
If you have been accused of being involved in a crime, it is vital to consult with a criminal defense attorney before making any admissions to the police. The State and US Constitutions afford you to the right to speak with your attorney while being questioned by law enforcement. This way, you are less likely to say something that could potentially incriminate you.
You also have the right to have your legal representative present during all portions of your trial - and our Shoreline criminal defense lawyers are prepared to guide you through the process and explain everything you may be in doubt about in regards to your case to make sure that you understand the charges against you and how best to fight them. Our Shoreline criminal defense lawyers are experienced in representing clients charged with a number of misdemeanors and felonies, including:
Driving-related matters - including DUI, driving with a suspended license, hit-and-run, and reckless or negligent driving
Minor issues - including possession of alcohol and minor drunk driving
Disorderly conduct
Possession of marijuana
Reckless endangerment
Protection and no-contact order violations
Theft and shoplifting
Prostitution and solicitation
Criminal trespass
Fraud and forgery
Harassment and assault (including domestic violence)
Malicious mischief (including domestic violence)
Why Choose the Law Offices of Jason S. Newcombe?
Our approach to each case is a group effort, and our attorneys know the proper way to build a winning defense for our clients. Our meticulous Shoreline criminal defense lawyers will review every part of your case to verify that all evidence was gathered in full accordance with the law to ensure that law enforcement officials have not taken any liberties with your case. Per our years of experience in Washington State, we are also familiar with the prosecuting legal team who will be handling your case in court.
We believe that all people deserve a proper defense. Our low flat rate fees and affordable payment plans mean that our services are available to anyone in need of a Shoreline criminal defense lawyer. Call us or contact us online to learn how we can help you.