Auburn Criminal Attorneys
An arrest can be a terrifying experience. If you or a loved one have been charged with a crime, you need an attorney that is well versed in Washington State laws and knows how the local prosecutors and judges operate. Our team of Auburn criminal defense attorneys has over 50 years of combined experience and can help you navigate the muddy waters of the court system.
When you're faced with criminal charges, it is human nature to feel the need for an attorney to hear your side of the story. That's our first order of business when you turn to us. Our team is dedicated to providing you with the best legal representation possible. It's not our motive to confuse you with complicated legal jargon, but to comprehensively explain your legal matters in order for you to fully understand your rights and options. We've stood up to prosecutors long enough to know what it takes to get you the best possible result for your particular situation.
Our law firm specializes in defending a wide variety of criminal cases, including
DUI
Theft
Assault
Domestic Violence
Solicitation/Prostitution
And many more.
A conviction for any of these crimes will lead to serious repercussions that may include:
Jail/Prison sentences
Heavy Fines
Suspension/Loss of License
Probation
Community Service
Criminal charges can lead to life-altering consequences. Whether you or a loved one are accused of a crime, let us help you mount an effective defense in an effort to avoid extensive jail time and high fines.
A conviction will mean you have to live with a criminal record, which will make it hard to find a job or perhaps even a place to live. Most employers and landlords conduct background checks on all potential applicants. What do you think will happen to you if they see you have a criminal conviction? Now is not the time to allow worry to prevent you from doing what must be done to ensure you have a prosperous future. Let our team of Washington criminal law attorneys work diligently to protect your freedom.
Criminal Law FAQ (Frequently Asked Questions)
Our Auburn ;legal team firmly believes that in order to be a great attorney, you have to be personally invested in the outcome of your client's case. To that end, our WA State criminal lawyers work with you directly to fight for the best possible result.
What should you do if you are arrested? First and foremost, don't answer any questions until you speak with a qualified attorney. Your criminal defense starts the moment you are arrested for any crime, whether you are guilty or not.
A strong criminal defense is often the key to reduced penalties and minimized sentences, or even dismissed charges. This is especially true in crimes where the difference in severity (and penalties) is so narrow that it is easy for a prosecutor to pursue the maximum possible charges for your case.
Our Auburn criminal defense attorneys can push for charges that actually benefit your situation, ensuring you are not excessively punished too severely for a seemingly minor mistake.
In the event of your arrest, there is probably going to be a lot of confusion. You will probably have lots of questions, like;
Why am I being charged?
What am I being charged with?
How long will this take?
Will my case go to trial?
Do I even need a lawyer?
What does it mean to be charged with a crime?
One of the first things you should know is the nature of the charges you're facing. Here is a quick guide prepared by our legal team to provide you with some basic information.
Simple Misdemeanors- These crimes carry a punishment of up to 90 days in jail and/or up-to a $1,000 fine. Some examples of simple misdemeanors would be trespassing, vandalism, and petty theft.
Gross Misdemeanors- These crimes carry a punishment of up to 364 days in jail and/or up-to a $5,000 fine. Some examples of gross misdemeanors would be DUI, Physical Control Violations, and Assault in the 4th degree.
Felonies- There are three levels of felonies in Washington state, depending upon the severity of your charge.

Class A felonies are the most serious charges and are punishable by up to a $50,000 fine and/or up-to life in a state correctional facility.
Class B felonies are punishable by fines up to $20,000 and/or up-to 10 years in a state correctional facility.
Class C felonies are punishable up to $10,000 in fines and/or up-to 5 years in a state correctional facility.

Some examples of felonies would be rape, murder, and armed robbery.
The circumstances of every case are unique, so there is no blanket answer to be found just by searching Google. Reach out to a qualified Auburn criminal lawyer to discuss your situation in order to receive the best legal advice available, ensure your rights are protected, and get the help you deserve.
We offer a free initial consultation so that you can get to know us just while we learn about you and your case.
Auburn Criminal Courts Overview - What Happens After I'm Arrested?
Depending on the type and severity of the charges you face, you will probably have to appear in court. Which court you will appear in depends upon what type of law the government of Washington alleges you have broken.
These courts have limited jurisdiction and can only hear certain types of cases. From time to time the jurisdiction overlaps and your case may be able to be heard in multiple courts.
Washington cities may establish municipal courts, which are courts of limited jurisdiction that may not hear civil cases. A Municipal Court may only consider and has exclusive jurisdiction over non-criminal traffic citations, as well as misdemeanor and gross misdemeanor crimes that occur within a city's boundary.
Each of Washington's 39 counties has a state District Court. The District Court, or "county court" as it is commonly referred to, has limited jurisdiction like municipal courts, however, it can also adjudicate civil cases. District court is responsible for hearing cases that violate state laws, as well as expedited or preliminary felony charges. State law violations can carry with them a wide range of punishments including fines, probation, jail, or prison.
The City of Auburn adjudicates civil and criminal matters occurring within the city limits through an interlocal agreement with The King County District Court-South Division which serves as both municipal and district court for the city of Auburn.
Washington also has 39 Superior Courts, one located in each county. Superior courts are trial courts that may consider all civil and criminal matters that occur within a county. They also have exclusive jurisdiction over all felony criminal cases, as well as family law and juvenile proceedings. The superior court may also serve as a court of appeals for cases that were previously adjudicated in either Municipal or District courts. The King County Superior Court is located in downtown Seattle, approximately 29 miles away from Auburn.
Appearing in court can be intimidating, whether this is your first brush with the law or not. Our Auburn criminal defense lawyers are ready to stand up for your rights and help you navigate the court process. We have the background and experience necessary to handle complex cases effectively so that you can move on from your legal issues. We are equipped to tackle any misdemeanor or felony charge that you are currently facing.
How Our Washington State Criminal Lawyers Can Help You
We offer our clients exceptional advocacy and defense for all types of criminal cases, including:
DUI- Every DUI case is unique. Washington state law decrees that it is against the law to operate or be "in physical control" of a vehicle:

With a Blood Alcohol Content (BAC) of .08% or higher
With a THC concentration of 5 nanograms or more per milliliter of blood or
While the person is under the combined influence of or affected by intoxicating liquor and any drug

While the law itself seems straightforward, there are many circumstances and situations that will require a unique defense for every charge. Under this law, you may still be charged with a DUI even if you didn't fail a breathalyzer if you appear to still be affected by drugs or alcohol at the time. Whether you are facing your first DUI violation or have other drunk driving convictions on your record, we will move swiftly to defend your driving privileges and challenge blood, breath, or sobriety test results.

Drug Charges- In Auburn and throughout King County and Washington, drug crimes are on the rise. There are a wide variety of drug crimes in Washington, including simple possession of a controlled substance, possession for sale, sale or transport of drugs, meth possession, possession of drug paraphernalia, manufacture of illegal drugs, and being under the influence of illegal drugs. Misdemeanor and felony drug convictions can follow you throughout your life, limiting your job and housing options. It's best to have a team of qualified criminal defense attorneys on your side to help you fight these charges.
Physical Control Violations- Physical control violations carry the same punishments as DUI, including jail time and heavy fines, as well as the possibility of suspension or loss of your license. Some examples of Physical Control include:

Sleeping in your car while intoxicated
Sitting in the driver's seat of a parked car with the keys in the ignition while intoxicated
A passenger grabs the steering wheel of a moving vehicle.

Statute RCW 46.61.504 reads as follows:

"Physical control of vehicle under the influence.

(1) A person is guilty of being in actual physical control of a motor vehicle while under the influence of intoxicating liquor or any drug if the person has actual physical control of a vehicle within this state:

(a) And the person has, within two hours after being in actual physical control of the vehicle, an alcohol concentration of 0.08 or higher as shown by analysis of the person's breath or blood made under RCW 46.61.506"

Keep in mind that this is just the first part of a very confusing section of DUI, which underscores why you should work with an attorney when faced with any criminal charge.

Unfortunately, any charges related to impairment in a vehicle are harshly litigated, even if you thought you were doing the right thing by sleeping in your car. It is imperative that you obtain legal counsel that is knowledgeable about defending against Washington's physical control violation charges.
Sex Crimes - There are a number of sex crimes outlined in Washington law, and a conviction for any of them can lead to all sorts of repercussions that could cause your life to collapse around you. Consider Statute RCW 9A.88.110, which is entitled "patronizing a prostitute."

(1) A person is guilty of patronizing a prostitute if: (a) Pursuant to a prior understanding, he or she pays a fee to another person as compensation for such person or a third person having engaged in sexual conduct with him or her.

This is just one example. Imagine how a conviction for a crime such as this will affect your spouse, your kids, and your livelihood. Obviously, avoiding a conviction is priority-one.

Sex crime charges are among the worst allegations to face due to the social stigma, and because of the possible requirement (if convicted) of lifetime registration with the state of Washington as a sex offender. More than other types of charges, sex crime prosecutions often hinge on subtle questions relating to consent or intent. If you have been accused of sexual assault, possession of illegal materials, or another charge relating to alleged sexual misconduct, it is essential to find an experienced criminal defender.

Theft- In Washington, theft charges are divided into three levels of seriousness, depending on the value of the item stolen.

Third-degree theft is committed when the value of the property (or services) is below $750.
Second-degree theft is committed when the value of the property (or services) is above $750 but below $5,000.
First-degree theft is committed when the value of the property (or services) exceeds $5,000.

Theft in Washington tends to be prosecuted to the fullest extent of the law. It's in your best interest to obtain a qualified criminal defense lawyer to guide you in the best direction for your particular case.
Taking the action to contact us early will go a long way in ensuring a favorable outcome in your criminal case. Our Auburn criminal defense lawyers are dedicated to protecting your rights and supporting you legally in every way possible.
Auburn is a Fantastic Place With Plenty of Things to do
Auburn is located in the Seattle Metropolitan area of King County, Washington State. It is the 15th largest city in the state. From 2009 through the end of the program in 2017, Auburn was among the U.S. cities designated as a Kaboom! Playful City U.S.A. The program recognized and honored cities that were committed to kids and active play.
Affectionately known as the gateway to Mt. Rainier, Auburn was first settled in 1886 by Levi Ballard, who named the town "Slaughter" after a friend slain during the Indian wars in 1855. The town of Slaughter was renamed Auburn in 1893 after newer residents took umbrage with a local hotel calling itself "The Slaughter House." We think Auburn is a far better name!
Today, Auburn is home to a thriving community of more than 80,000 residents. With an elaborate transportation system that includes both rail and highway transit, the city of Auburn attracts people who can easily commute to Tacoma or Seattle via interstate or commuter rail. Almost 500 transit trips per day serve this city.
Auburn is a haven for outdoor activity enthusiasts. Auburn Environmental Park (AEP), occupies 120 acres of nature in an urbanized area, and features a 1,200-foot, elevated boardwalk starting at a bird observation tower and winding through the newly restored wetlands. Flaming Geyser State Park is centered around a unique geological feature known as "Flaming Geysers," which are clusters of once-active methane seeps. If hiking and kayaking are too strenuous, there is also Emerald Downs, where visitors to Auburn can relax and watch horse racing or gamble in the casino.
The weather in Auburn is quite mild, with temperatures ranging between 35 to 77 degrees. Like most of the Pacific Northwest, Auburn receives an above-average amount of rainfall each year, approximately 43 inches. However, you can only enjoy the weather if you're not stuck in a dark prison cell, so if you've been charged with a crime, we are ready to help.
How do I Select a Competent Criminal Lawyer?
One of the most important decisions you will make after being arrested is selecting the attorney you choose to represent you. Having a reputable lawyer by your side will increase your chances of resolving your case. The representation you choose may well impact the rest of your life, and that of your family.
Contact our Auburn criminal defense attorneys immediately to speak with one of our passionate, experienced team members. We will thoroughly investigate the charges against you (or your loved one) and provide excellent legal service, asserting your rights in an effort to get you the best possible outcome in your case.
Our office has a proven track record of achieving great results for clients, including dismissals, not guilty verdicts, and charge reductions in serious cases in Auburn, Washington, and throughout King County.
Experienced and aggressive Auburn criminal defense attorneys.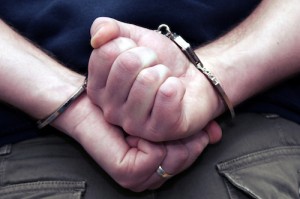 Our team of Auburn criminal lawyers knows that being charged with a crime is one of the most startling and stressful experiences that a person can have. We know that you're feeling scared, frustrated, and nervous for your future – and it is important to work with a resourceful and knowledgeable criminal defense attorney to ensure that you are afforded the best defense available.
At the Law Offices of Auburn criminal lawyer Jason S. Newcombe, our goal is to build each of our clients the defense that they deserve and protect their rights as accused individuals. We understand the stress that your legal circumstances are placing on you and your family, and we have the knowledge and experience necessary to help you win your case and return to your normal life.
Why Hire an Auburn Criminal Defense Attorney
Being convicted or even simply accused of a crime can have a drastic effect on your life. A conviction may affect your employment status, ability to find a job, and your ability to provide for your family. Your relationships with your friends, spouse, and children may be changed. You could also lose your driving privileges. A criminal charge is something to be taken seriously, and it's important to refer your case to an experienced group of Auburn criminal lawyers as early as possible to ensure the best possible outcome.
All individuals accused of a crime are entitled to certain rights – but as many people do not know this, law enforcement officials frequently take advantage of people who they suspect to be involved in a crime. It is not uncommon for the police to use deception to manipulate suspects during interrogation or try to convince them that they do not need Auburn criminal attorneys. They may also try to conduct searches of your home of vehicle, pressuring you to allow them to continue because refusing the search will make you "look guilty of something."
Our Auburn criminal defense team believes that this is unacceptable, and we are dedicated to making sure that each of our clients is respected by the police and afforded each of the legal rights that they are entitled to. If you are accused of a crime, call an Auburn criminal lawyer before speaking to the police. Our team is experienced in handling all manner of misdemeanor crimes and many felony charges, including:
Driving-related matters - including DUI, driving with a suspended license, hit-and-run, and reckless or negligent driving
Minor issues - including possession of alcohol and minor drunk driving
Disorderly conduct
Possession of marijuana
Reckless endangerment
Protection and no-contact order violations
Theft and shoplifting
Prostitution and solicitation
Criminal trespass
Fraud and forgery
Harassment and assault (including domestic violence)
Malicious mischief (including domestic violence)
We take a thorough approach to each case, combing through all evidence against you to make sure that it was acquired appropriately and that the police did not take any liberties with your case. We understand how difficult this is for you – and our goal is to help you adjust and make the process as easy as possible for you and your loved ones. If you are in need of an Auburn criminal defense lawyer, call us today to learn how we can help you.