Auburn Criminal Attorneys
Experienced and aggressive Auburn criminal defense attorneys.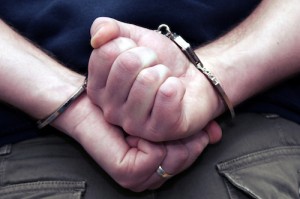 Our team of Auburn criminal lawyers knows that being charged with a crime is one of the most startling and stressful experiences that a person can have. We know that you're feeling scared, frustrated, and nervous for your future – and it is important to work with a resourceful and knowledgeable criminal defense attorney to ensure that you are afforded the best defense available.
At the Law Offices of Auburn criminal lawyer Jason S. Newcombe, our goal is to build each of our clients the defense that they deserve and protect their rights as accused individuals. We understand the stress that your legal circumstances are placing on you and your family, and we have the knowledge and experience necessary to help you win your case and return to your normal life.
Why Hire an Auburn Criminal Defense Attorney
Being convicted or even simply accused of a crime can have a drastic effect on your life. A conviction may affect your employment status, ability to find a job, and your ability to provide for your family. Your relationships with your friends, spouse, and children may be changed. You could also lose your driving privileges. A criminal charge is something to be taken seriously, and it's important to refer your case to an experienced group of Auburn criminal lawyers as early as possible to ensure the best possible outcome.
All individuals accused of a crime are entitled to certain rights – but as many people do not know this, law enforcement officials frequently take advantage of people who they suspect to be involved in a crime. It is not uncommon for the police to use deception to manipulate suspects during interrogation or try to convince them that they do not need Auburn criminal attorneys. They may also try to conduct searches of your home of vehicle, pressuring you to allow them to continue because refusing the search will make you "look guilty of something."
Our Auburn criminal defense team believes that this is unacceptable, and we are dedicated to making sure that each of our clients is respected by the police and afforded each of the legal rights that they are entitled to. If you are accused of a crime, call an Auburn criminal lawyer before speaking to the police. Our team is experienced in handling all manner of misdemeanor crimes and many felony charges, including:
Driving-related matters - including DUI, driving with a suspended license, hit-and-run, and reckless or negligent driving
Minor issues - including possession of alcohol and minor drunk driving
Disorderly conduct
Possession of marijuana
Reckless endangerment
Protection and no-contact order violations
Theft and shoplifting
Prostitution and solicitation
Criminal trespass
Fraud and forgery
Harassment and assault (including domestic violence)
Malicious mischief (including domestic violence)
We take a thorough approach to each case, combing through all evidence against you to make sure that it was acquired appropriately and that the police did not take any liberties with your case. We understand how difficult this is for you – and our goal is to help you adjust and make the process as easy as possible for you and your loved ones. If you are in need of an Auburn criminal defense lawyer, call us today to learn how we can help you.