Des Moines Criminal Attorneys
Des Moines criminal attorneys who will fight for your rights in court.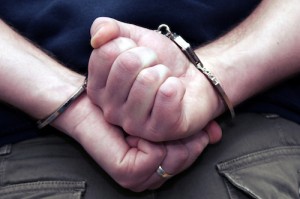 At the Law Offices of Des Moines criminal lawyer Jason S. Newcombe, we understand how difficult it is to be charged with a crime. We know what you're going through – and our experienced and aggressive criminal defense attorneys will fight to defend you in court, working to have the charged against you reduced or even dropped so that you can return to your normal life as quickly as possible.
If you have been charged with a crime, know that accepting the charges and pleading guilty is not your only option. In Washington State, our constitution affords each person accused of a crime certain rights that our resourceful and knowledgeable legal team will work to protect. Our Des Moines criminal lawyers know how you're feeling and how important it is for you to put your criminal charges behind you, and we offer low flat rates as well as flexible payment plans to be able to afford everyone a proper criminal defense.
When Should I Hire a Des Moines Criminal Attorney?
If the police have spoken with you regarding a criminal act, you should hire an attorney before answering any of their questions or submitting to interrogation. Law enforcement is known to sometimes take advantage of individuals who are not aware of their constitutional right to an attorney and right not to incriminate themselves, and police will often use manipulation and deception to coerce suspects into making incriminating statements without an attorney present. By having your Des Moines criminal lawyer with you during questioning by the police, you will ensure that you do not say anything that affects your case negatively. Law enforcement officials may try to convince you that asking for an attorney or refusing to submit to searches makes you appear guilty, but hiring an attorney is the only way to protect your rights and ensure that you are not taken advantage of.
Law enforcement officials also, from time to time, collect evidence without the proper documentation (e.g. proof that it was obtained legally). There may also be holes in the paperwork surrounding your case, or perhaps there are actual holes in the story put together by the police. Whatever discrepancies exist, our Des Moines criminal lawyers will work to have inappropriate evidence against you thrown out before a judge ever sees it.
Our Des Moines criminal lawyers are experienced in handling:
Driving-related matters - including DUI, driving with a suspended license, hit-and-run, and reckless or negligent driving
Minor issues - including possession of alcohol and minor drunk driving
Disorderly conduct
Possession of marijuana
Reckless endangerment
Protection and no-contact order violations
Theft and shoplifting
Prostitution and solicitation
Criminal trespass
Fraud and forgery
Harassment and assault (including domestic violence)
Malicious mischief (including domestic violence)
For more information on how we can help you, please call us or contact us online.