Renton Criminal Attorneys
Expert Renton criminal defense attorneys who know how to win your case.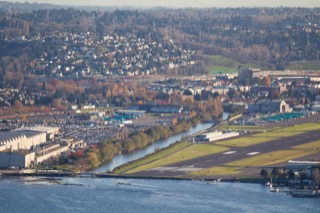 If you have been accused of a crime, know that accepting the charges and pleading guilty are not your only options. Our team of skilled and resourceful Renton criminal defense attorneys is here to help you through this difficult time without judging you and with complete respect.
A Renton criminal attorney from the Law Offices of Jason S. Newcombe can construct a trustworthy defense with the goal of having the charges against you reduced or even dropped – we want to return you to your normal life. We know how you are feeling, and we know how upsetting it is for you and your loved ones that you have been charged with a crime. We are here to help and make the process and easy as possible for you.
When Should I Hire a Renton Criminal Lawyer?
If you have been implicated in a crime, it is critical to confer with a criminal defense attorney as soon as possible. The State and US Constitutions afford you to the right to speak with your attorney while being questioned by law enforcement. This prevents you from saying anything that could potentially cause you to appear guilty.
You also have the right to have your lawyer present during all stages of your trial - and our Renton criminal defense lawyers are prepared to guide you through the process and explain everything you may be in doubt about in regards to your case to you to make certain that you know what to expect in the coming months. Our Renton criminal defense lawyers have over 30 years of experience in dealing with a range of misdemeanors and felonies, including:
Driving-related matters - including DUI, driving with a suspended license, hit-and-run, and reckless or negligent driving
Minor issues - including possession of alcohol and minor drunk driving
Disorderly conduct
Possession of marijuana
Reckless endangerment
Protection and no-contact order violations
Theft and shoplifting
Prostitution and solicitation
Criminal trespass
Fraud and forgery
Harassment and assault (including domestic violence)
Malicious mischief (including domestic violence)
We take a team approach to your case, and our attorneys know the proper method for building an excellent defense for our clients. Our thorough Renton criminal defense lawyers will go through every part of your case to verify that all evidence was collected properly to ensure that law enforcement officials did not handle any matters related to your case inappropriately. Per our years of experience in Washington State, we are also familiar with the prosecuting legal team who will be handling your case in court.
We believe that everyone deserves a proper defense. Our low flat-rate fees and affordable payment plans mean that our services are available to anyone in need of a Renton criminal defense lawyer. Call us or contact us online to learn more about our services.