Renton Criminal Attorneys
Being convicted of a criminal offense in Renton can have a significant impact on the rest of your life. If you or a loved one is under investigation for or has been charged with a crime, it is imperative that you seek the help of an experienced Washington state criminal defense attorney. Our skilled legal team of Renton criminal law lawyers has the knowledge and experience to defend your legal rights every step of the way, from arraignment all the way to trial and beyond.
Facing criminal charges in King County is no small thing. The penalties for even minor infractions, such as shoplifting or vandalism, can have far-reaching consequences. Not just for you, but your family as well. You need a professional legal team on your side who has the experience and knowledge to take on the Washington state legal system. Our dedicated Renton criminal defense attorneys are here to make sure your rights are fully protected.
Our law firm specializes in criminal cases, from misdemeanors to felonies. With over 50 years of combined experience, our team knows the ins and outs of Washington state law, so you don't have to. With every client, we make sure to:
Answer your questions and return your calls
Protect your rights throughout the investigation
Thoroughly explain your charges and possible defenses
Fight for you in the courtroom (if necessary)
Minimize your punishment however possible
Even though we've handled thousands of cases over the years, our team knows that your case is unique and we will give you personalized attention and care. Let our Renton criminal defense attorneys use our legal knowledge to craft a specific defense tailored to the specifics of your case.
What Should I do if I've Been Arrested?
If you or a loved one has been arrested for a crime, there are steps you should undertake immediately. Everyone charged with a crime in Renton must go through the legal process of the court. The legal process may start with arrest and end with a trial, but there are many steps between. Let's review each one in detail.
Arraignment- Webster's dictionary defines the word arraignment as "to call (a defendant) to court to answer an indictment" or charge. This is, generally, the first court appearance after being arrested for a criminal offense in Washington state. At the arraignment, you will be formally notified of the charges against you and asked to enter a plea. The judge will also present conditions that must be followed to avoid being taken into custody while the case is pending. An experienced criminal defense attorney is a valuable asset to have during arraignment and will work to keep you out of custody.
Pre-Trial Hearings- Most criminal cases are resolved before trial, usually during the pre-trial hearings. The pre-trial hearings allow the court to monitor the development of the case and resolve issues while the case is on-going. This is when settlements and/or plea-deals are usually struck. Your defense attorney is your most valuable asset during pre-trial hearings.
Readiness Hearings- Also known as "omnibus hearings," readiness hearings are generally scheduled a week or so before your case is set to go to trial. During the omnibus hearings, both the prosecution and the defense inform the judge of their "readiness" for trial. Readiness hearings also offer your legal counsel another opportunity to resolve your case without having to go to trial.
Trial- If your case was unable to be resolved during the previous steps, it proceeds to trial. Depending on which court you're in, you may have a;

Jury Trial- which consists of 6 or 12 randomly selected people from the community who act as impartial adjudicators on your case. A jury must make a unanimous decision on the verdict in order for the trial to conclude.
Bench Trial- In a bench trial, there is no jury, and only the judge presiding over the case acts as the impartial adjudicator.

In a trial, the prosecutor must prove every element of the charge beyond a reasonable doubt in order to obtain a guilty verdict. A skilled Renton defense attorney is reasonable for poking holes in the case of the prosecutor to obtain a not-guilty verdict.

Sentencing- At the end of the trial the jury or judge will hand down a verdict of guilty or not guilty. If you are found guilty, sentencing will occur. This is when the judge decides the punishment for the charges brought against you. Both the prosecutor and the defense attorney will be able to make sentencing recommendations, but the judge will always make the final decision. Having an experienced criminal law lawyer is crucial to receiving the best possible outcome during the sentencing.
When you enter the Washington state criminal justice system, you are contending with a powerful opponent. It is imperative that you have an experienced team on your side to defend your right to due process. Our Renton criminal law lawyers are ready to fight for your rights.
If Your Charged With a Crime, Will You Have to go to Court?
Now that you understand the criminal court process in Washington, you should determine where your hearings might take place. Depending on what criminal charge you are facing in Renton, there are three different locations that your case may be heard in. Each of these courts has limited jurisdiction and can only hear certain cases. Occasionally the jurisdiction will overlap, and your case may be able to be heard in multiple courts.
The Renton Municipal Court, located in the Renton City Hall building, is a court of limited jurisdiction. The municipal court judge is sanctioned by the state of Washington to officiate cases involving criminal misdemeanors, gross misdemeanors, and traffic citations that occur within the city's boundaries. A municipal court's authority over these ordinance violations is similar to the authority that district courts have over state law violations.
The King County District Court is located in Bellevue, Washington. Like the municipal court, the "county court" as it is commonly referred to, can hear misdemeanor and gross misdemeanor charges. District court is also responsible for hearing civil cases, and cases that involve violations of state laws. Preliminary hearings for felony cases are also within the jurisdiction of the district courts. The preliminary hearings serve to determine whether the charges require further proceedings in the state superior court.
The King County Superior Court is the state trial court and hears any case, civil or criminal, not specifically designated to another court. The Superior court also has exclusive jurisdiction over felony cases, as well as family law cases, and estate and probate matters. In addition, the superior court will hear the appealed cases from municipal or district courts. The King County Superior court is located in downtown Seattle.
An experienced criminal defense attorney is always going to be committed to fighting for you. If you've been charged with a criminal offense in Renton, you need someone skilled in dealing with Washington State courts. Our Renton criminal lawyers have the experience and training to handle your case at any court level.
"Now is the Time to Know More, So That We Fear Less"- Marie Curie
We often hear clients ask, "What do my criminal charges mean?" It is important to our team that you understand every step of the legal process, starting with the charges leveled against you. Here is a quick guide to better understand some of the charges that we have helped people fight.
Misdemeanors- also called a "simple misdemeanor," these crimes carry a maximum of up to 90 days in jail and/or up-to $1,000 fine.
Gross Misdemeanors- one step up from simple misdemeanors, gross misdemeanors carry a maximum of up to 364 days in jail and/or up-to a $5,000 fine.
Felonies- felony crimes are much more serious than misdemeanors. There are three levels of felonies in Washington state

Class A felonies are the most serious charges and are punishable by up to a $50,000 fine and/or up-to life in a state correctional facility.
Class B felonies are punishable by fines up to $20,000 and/or up-to 10 years in a state correctional facility.
Class C felonies are punishable up to $10,000 in fines and/or up-to 5 years in a state correctional facility.
Can you expunge a DUI from your record? Can you beat a criminal charge? Does a criminal conviction mean a jail sentence? These are just some of the questions you may be asking. To answer them, you will need to talk to a WA State criminal lawyer without delay. The following information is a good place to start.
DUI - Under Washington state law, first-time offenders with a Blood Alcohol Content (BAC) under .15% are charged with a gross misdemeanor. In addition to fines and/or jail time, the offender may also be asked to attend a sobriety program as well as adding an ignition interlock device to their vehicle. Punishment for DUI significantly increases if it's the second or third violation, and/or if there is a minor in the car when you are pulled over. Our legal team is well versed in the intricacies of Washington State DUI laws and is standing by to help you understand your charge.

It's important to remember that trying to decipher state statutes relative to DUI is difficult for the layman. Take this statute as an example:

(3)(a) It is an affirmative defense to a violation of subsection (1)(a) of this section, which the defendant must prove by a preponderance of the evidence, that the defendant consumed a sufficient quantity of alcohol after the time of driving and before the administration of an analysis of the person's breath or blood to cause the defendant's alcohol concentration to be 0.08 or more within two hours after driving. The court shall not admit evidence of this defense unless the defendant notifies the prosecution prior to the omnibus or pretrial hearing in the case of the defendant's intent to assert the affirmative defense.

As you can see, attempting to represent yourself in criminal cases like DUI most often result in failure. Remember, your consultation is free, so there is no reason why you shouldn't give us a call today and get the legal help you need.

Harassment- Harassment can be a misdemeanor or a felony, depending on the nature of the case. In Washington, a person is guilty of harassment if:

Without lawful authority, the person knowingly threatens:

To cause bodily injury immediately or in the future to the person threatened or to any other person; or
To cause physical damage to the property of a person other than the actor; or
To subject the person threatened or any other person to physical confinement or restraint; or
Maliciously to do any other act which is intended to substantially harm the person threatened or another with respect to his or her physical or mental health or safety; and

The person by words or conduct places the person threatened in reasonable fear that the threat will be carried out. "Words or conduct" includes, in addition to any other form of communication or conduct, the sending of electronic communication.

Reckless Driving - This is what WA State Statute RCW 46.61.500 has to say about reckless driving: (1) Any person who drives any vehicle in willful or wanton disregard for the safety of persons or property is guilty of reckless driving. This is another gross misdemeanor similar to DUI. It can also be bundled as an accompanying charge to a DUI. On top of the punishments typically handed out for gross misdemeanors, a charge of reckless driving will also require you to carry high-risk (SR-22) auto insurance for three years, which means your premiums will increase exponentially.
Theft- Theft is committed in the state of Washington when someone wrongfully takes or obtains property (or services) with the intent to deprive the rightful owner of that property (or of the value of those services). The severity of the charges and the punishments for the charges are usually dependent upon the value of the property or services that were taken.
Whether you are faced with a misdemeanor or felony charge, your future can be seriously impacted by a criminal conviction. The penalties associated with a criminal offense, even one as seemingly minor as shoplifting or resisting arrest, can be far-reaching and long-lasting, and a misdemeanor or felony conviction can follow you for the rest of your life. It's our goal as your Renton criminal lawyers to investigate your case thoroughly and present the strongest defense possible on your behalf. The first step is reaching out to our team of criminal defense attorneys for a free consultation on your case.
Renton - More Than Just Another City in Washington State
The city of Renton is approximately 11 miles southeast of Seattle, in King County, Washington. Renton is currently the 8th largest city in Washington state and the 4th largest city in King County. Because of its proximity to Seattle, Renton has become a popular hamlet for people looking to escape the hustle and bustle of the big city while staying enough to enjoy Seattle's many perks.
Similar to other areas of the Pacific Northwest, Renton enjoys a fairly cool, albeit rainy, climate. The summertime high temperature is only 76 degrees, and the winter low is around 36 degrees. Renton averages approximately 44 inches of rain each year, and November is the wettest month.
Renton is home to several popular outdoor activities, including River Renton Days, a multi-day family festival featuring local artists and vendors, and The Henry Moses Aquatic Center, a seasonal outdoor waterpark.
If the rainfall makes visitors inclined to remain indoors, there are still several fun activities to pursue in town. The Renton History Museum is housed in a historic art deco firehouse, and the Renton Public Library is a sight to see, situated right on top of the Cedar River.
In August of 2008, construction was completed on the Virginia Mason Athletic Center (VMAC), a 200,000 square foot waterfront facility that houses a state-of-the-art workout facility for the NFL's Seattle Seahawks team. VMAC, the second-largest training facility in the NFL, allows fans to watch practice during training camp.
Athletics will keep you healthy, but you can only enjoy team sports if you stay out of prison. If you've been charged with a crime, contact our office immediately to schedule a free consultation.
Don't Delay, Seek Help now
Every criminal case is different. Every person accused of a crime possesses different motivations, family backgrounds, financial circumstances, and needs. What is common to all criminal cases, however, is the need for a zealous and aggressive criminal defense attorney. Enlisting an advocate who understands the law and fights tirelessly on their clients' behalf can significantly affect the outcome of your case.
Regardless of the criminal charges you're facing, you can rely on us to protect your rights and freedom. A great criminal defense attorney can apply their experience and knowledge to get you the best possible outcome. Our Renton criminal defense lawyers stand ready to answer your questions and help you navigate the rough waters of Washington's criminal justice system.
Reach out now for your free consultation.
Expert Renton criminal defense attorneys who know how to win your case.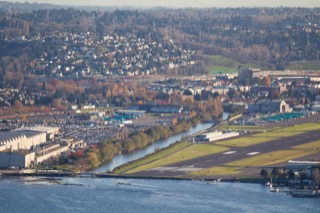 If you have been accused of a crime, know that accepting the charges and pleading guilty are not your only options. Our team of skilled and resourceful Renton criminal defense attorneys is here to help you through this difficult time without judging you and with complete respect.
A Renton criminal attorney from the Law Offices of Jason S. Newcombe can construct a trustworthy defense with the goal of having the charges against you reduced or even dropped – we want to return you to your normal life. We know how you are feeling, and we know how upsetting it is for you and your loved ones that you have been charged with a crime. We are here to help and make the process and easy as possible for you.
When Should I Hire a Renton Criminal Lawyer?
If you have been implicated in a crime, it is critical to confer with a criminal defense attorney as soon as possible. The State and US Constitutions afford you to the right to speak with your attorney while being questioned by law enforcement. This prevents you from saying anything that could potentially cause you to appear guilty.
You also have the right to have your lawyer present during all stages of your trial - and our Renton criminal defense lawyers are prepared to guide you through the process and explain everything you may be in doubt about in regards to your case to you to make certain that you know what to expect in the coming months. Our Renton criminal defense lawyers have over 30 years of experience in dealing with a range of misdemeanors and felonies, including:
Driving-related matters - including DUI, driving with a suspended license, hit-and-run, and reckless or negligent driving
Minor issues - including possession of alcohol and minor drunk driving
Disorderly conduct
Possession of marijuana
Reckless endangerment
Protection and no-contact order violations
Theft and shoplifting
Prostitution and solicitation
Criminal trespass
Fraud and forgery
Harassment and assault (including domestic violence)
Malicious mischief (including domestic violence)
We take a team approach to your case, and our attorneys know the proper method for building an excellent defense for our clients. Our thorough Renton criminal defense lawyers will go through every part of your case to verify that all evidence was collected properly to ensure that law enforcement officials did not handle any matters related to your case inappropriately. Per our years of experience in Washington State, we are also familiar with the prosecuting legal team who will be handling your case in court.
We believe that everyone deserves a proper defense. Our low flat-rate fees and affordable payment plans mean that our services are available to anyone in need of a Renton criminal defense lawyer. Call us or contact us online to learn more about our services.