Bellevue Criminal Attorneys
Aggressive and experienced Bellevue criminal defense lawyers.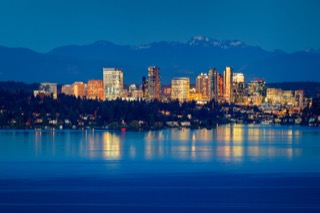 If you have been accused of a crime, the right time to call a Bellevue criminal lawyer is now. As an accused individual, you are entitled to a number of rights by the federal government and the State of Washington – and one of the most important is the right to an attorney.
At the Law Offices of Bellevue criminal attorney Jason S. Newcombe, our criminal defense team knows your rights and how to protect you during your trial. Our experience and knowledge of the Washington State court system means that we know the best way to defend you and ensure the best possible trial outcome for you. We understand how difficult this time is for you, and we are prepared to do whatever it takes to help you win your case.
Why Hire a Bellevue Criminal Attorney?
Many people think that if they have not officially been charged with a crime (only questioned by the police) that they do not need an attorney. Some are worried that asking for Bellevue criminal defense lawyers will make them appear guilty, and many end up incriminating themselves in front of the police. Some wait until after confessing or even pleading guilty to hire a criminal defense attorney.
Calling an experienced and reputable Bellevue criminal lawyer before you speak with the police prevents this. Additionally, the police may try to pressure you into allowing them to search your home or vehicle – and having your lawyer present to explain your rights will protect you completely from self-incrimination. Your lawyer will also be able to review all evidence against you to ensure that it was properly obtained, and you'll be afforded the best guidance available to help you through the stress of a criminal trial.
Our Bellevue criminal attorneys handle most misdemeanors and a number of felony charges. We are experienced and prepared to help you fight charges of:
Driving-related matters - including DUI, driving with a suspended license, hit-and-run, and reckless or negligent driving
Minor issues - including possession of alcohol and minor drunk driving
Disorderly conduct
Possession of marijuana
Reckless endangerment
Protection and no-contact order violations
Theft and shoplifting
Prostitution and solicitation
Criminal trespass
Fraud and forgery
Harassment and assault (including domestic violence)
Malicious mischief (including domestic violence)
Criminal Defense Attorneys Who Understand
Our compassionate criminal defense team understands how difficult it is for you to be charged with a crime. We know that you're probably feeling scared and nervous about the outcome of your trial. You may be worried about your future and concerned that you could lose your job or that your relationships with your family and friends could be compromised. Perhaps you are frustrated over how you have been treated by law enforcement and the court system and wish to discuss your feelings with someone who's on your side.
Our Bellevue criminal lawyers take a team approach to each case, and we are dedicated to serving our clients above all else. We side with you, and we make it our responsibility to do the most thorough job possible to afford you the best possible outcome to your trial. If you have been accused of a crime, call us or contact us online to learn how we can help you get back on your feet.