Enumclaw Criminal Attorneys
Dedicated Enumclaw criminal lawyers who are on your side.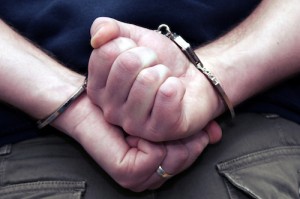 At the Law Offices of Enumclaw criminal lawyer Jason S. Newcombe, we know how difficult it is to be charged with a crime. Being accused of a crime is one of the most difficult and unnerving situations a person can go through, and our goal is to help each of our clients through this difficult time with complete respect and without negative judgment.
If you have been accused of a crime, know that accepting the charges and pleading guilty are not your only options. Our experienced and knowledgeable Enumclaw criminal attorneys can help build a winning defense for you, working to have the charges against you reduced or even dropped. You may be worried about how your criminal charge may affect your life and your future, but our legal team has the experience and resources necessary to put your mind at ease – and we want you to know that your situation is never hopeless.
Why Hire an Enumclaw Criminal Lawyer?
As an accused individual, you are entitled to a number of civil rights by the Washington State constitution that protect you from self-incrimination by making statements in front of law enforcement or prosecuting attorneys without a lawyer present.
If you have been accused of a crime, the right time to call an Enumclaw criminal attorney is now. Even if you have not been formally charged with a crime and are only speaking with the police, having your lawyer present is the only way to ensure that you do not say anything that could be used against you. Your Enumclaw criminal attorneys will also be able to advise you on the entire legal process that you will be passing through – paperwork, pre-trial hearing, trial dates, and all other legal matters.
Your Enumclaw criminal defense team will be able to comb through all the evidence against you to ensure that nothing was obtained inappropriately, protecting you from being taken advantage of by the police. With a defense team to ask questions of the prosecution rather than accept a guilty plea, you can rest assured that your case will be properly handled in court.
Why Choose Jason S. Newcombe?
Our attorneys are smart, resourceful, and well-versed in Washington State criminal law – and we are one-hundred-percent dedicated to protecting our clients and fighting for their rights in court. We believe that everyone deserves a second chance and a great defense, and we offer low flat rates and flexible payment plans for our valued clients. Our experienced team handles many misdemeanor and felony charges.
Driving-related matters - including DUI, driving with a suspended license, hit-and-run, and reckless or negligent driving
Minor issues - including possession of alcohol and minor drunk driving
Disorderly conduct
Possession of marijuana
Reckless endangerment
Protection and no-contact order violations
Theft and shoplifting
Prostitution and solicitation
Criminal trespass
Fraud and forgery
Harassment and assault (including domestic violence)
Malicious mischief (including domestic violence)
For more information on how we can help you, call us or visit us online.