Negligent Driving
Understanding a Washington Negligent Driving Charge
There are two forms of negligent driving identified under Washington law. Each one of the charges has its own penalties that are enforced upon a person found guilty of the offense. You can be charged with either first or second degree negligent driving depending on the severity of the crime. In either case, you should get more detailed information from one of our Washington negligent driving attorneys, because a guilty verdict can have a noticeable impact on your life.
First degree negligent driving is considered to be the more severe of the two offenses. Even if your blood alcohol content (BAC) is under the legal limit of .08, you can still be charged with a negligent driving DUI, according to the law. A guilty verdict will likely mean incurring some expensive fines and watching your auto insurance rates go through the roof.
Being charged with this offense is different than other drunk driving offenses, because it is often up to the discretion of the police officer who initially pulled you over. For this reason, it's important to go over the details of your situation with one of our Washington negligent driving lawyers to see how a defense might be developed.
Second degree negligent driving is a traffic infraction, and it is issued to drivers who were driving in a way that endangered other people and their property, according to the law. Again, it's important to talk to one of our Washington negligent driving attorneys about the details of your citation because this is considered to be the most serious infraction a driver can receive. If you simply pay the ticket, you are likely going to incur significantly higher auto insurance premiums for years to come.
Keeping your driving record free of points is always a good idea, but if you already have points due to another traffic infraction, you could be facing a driver's license suspension.
Get Help Today and Make Sure Your Rights are Protected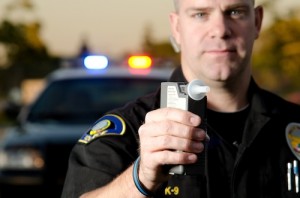 People choose to fight drunk driving charges for a variety of reasons. You may want to keep your driving record clean, mitigate the penalties, or seek to have your charges completely dismissed. For our firm, the first order of business is always to aggressively pursue a line of defense that will focus on having your charges reduced or dismissed outright. Negligent driving charges are often left up to the discretion of a police officer, so you want to make sure that your legal rights are protected from any unfair or mistaken judgment.
Every lawyer at our law firm offers a free case evaluation so that you can get more detailed information without making a formal commitment. Every negligent driving case is unique and deserves personalized attention, from the start of the case to its final resolution.
If you would like to find out more information about negligent driving in Washington, contact our law office today and find out how we can help. We will protect your rights, defend your driving record, and seek to minimize the damage of a guilty verdict.