Reckless Driving
Reckless Driving - A Serious Washington DUI Crime
Reckless driving in Washington State is considered to be a misdemeanor crime, and the penalties associated with it prove as much. If you are convicted in court, you will face mandatory punishments that include a jail sentence of up to 364 days, expensive fines that could total $5,000, and a 30-day driver's license suspension. On top of that, you will also be required to carry high risk (SR-22) auto insurance for three years, which means your premiums will go through the roof.
Comprehending Washington reckless driving DUI laws can be challenging for anyone, especially when you're trying to defend yourself against drunk driving charges. Knowledge of these laws is essential when working to resolve a case either through negotiations with a prosecutor or in court. Our Seattle, WA reckless driving attorneys handle these cases based on their decades of combined experience, successfully resolving hundreds of them every year.
The first step is allowing one of our reckless driving lawyers to review your case in detail and ascertain the best way of attacking it. Our primary focus is always to get you the best end result possible, but successfully resolving your case will depend largely on the police reports and other factors.
There are some misconceptions about reckless driving charges - mainly that they are somehow less severe than a regular DUI. When you consider the short- and long-term ramifications that a reckless driving conviction can cause, then this sentiment obviously proves false.
Our Washington Reckless Driving Lawyers Offer a Free Consultation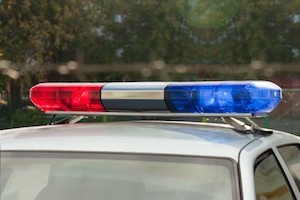 Many people contact our office after having been arrested for a drunk driving crime with questions about the penalties they face or about how they might fight charges they feel are unfair. Others are concerned about how much money it will cost them, if they will have to spend time in jail, or if they will lose their driver's license. We can attempt to answer these questions, but first we must know more details about the case.
Fortunately, you can get answers without any obligation or risk by contacting one of our Seattle, WA reckless driving lawyers for a free case evaluation. We will explain how the law applies to your case, review all of the penalties to which you are subject, and then give you a brief synopsis on how we would start building a resolute defense strategy. Best of all, you get to make an informed choice about legal representation only after you get valuable information that you can use.
If you retain one of our legal professionals, they will negotiate with the prosecutor and deal with the court on your behalf, so you can rest assured knowing that your rights are being protected by a qualified professional.
You will also find that qualified legal counsel is surprisingly affordable, and we offer convenient payment options that can be customized to suit any budget. Contact us today and take the first step toward resolving your reckless driving case, with help from our experienced legal team.