Physical Control Violation
Get Help Understanding a Washington Physical Control Violation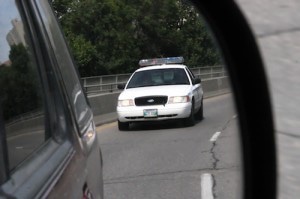 A physical control violation is just as serious as a DUI, although there is often a great deal of confusion surrounding this type of crime. One thing is certain: if you've recently been arrested for a physical control violation in Washington, you are probably emotionally overwhelmed and have numerous questions about what might happen to you if you're convicted.
While the details of every physical control arrest are different, if convicted, you will face mandatory penalties that include fines, jail time, and having your driver's license suspended. With stakes this high, you should talk to one of our qualified Washington physical control attorneys about your arrest.
Physical control is a non-driving crime, which means you can be charged while not actually behind the wheel of your motor vehicle. Indeed, a police officer can charge you with this offense if he finds you in the passenger seat, back seat, or even outside of your automobile. If the officer believes you were in control of the vehicle and arrests you, then you will have to appear in court and file for an administrative hearing with the Washington Department of Licensing.
Our Washington drunk driving lawyers have an in-depth understanding of the laws that govern this offense and real-world experience defending drivers who have been arrested for the crime.
Resolving Your Case with Help from Our Washington DUI Attorneys
Every physical control case presents its own unique set of challenges, and there is no formula for guaranteed success. Still, our DUI lawyers attack every case with the same fervor, believing that it can be successfully resolved, but much depends on the details of the arrest and the police reports.
We will examine whether the vehicle was parked safely off of the roadway or if it was inoperable when first observed by an officer of the law. If so, then we could be successful in having your case dismissed outright.
No matter what, a thorough investigation can often uncover details that can, at the very least, aid in minimizing the penalties associated with your drink driving offense. Our Washington state physical control lawyers will do everything possible to prevent you from spending time behind bars and will fight to keep you validly licensed to drive.
Contact Us for a Free Case Evaluation
We believe that an aggressive defense strategy is the best way to resolve a case, but it takes time to build one with a solid foundation. For this reason, you should talk to one of our physical control lawyers as soon as possible, so that you are well prepared when it comes time to appear in court and at your DOL hearing.
We offer a free consultation so that you can get answers to your most dire questions about whether you might go to jail or if other penalties might apply. Best of all, you will have a roadmap in front of you that clearly delineates the path toward resolving your case in the most efficient manner.
Contact our law office today and find out for yourself why our legal team successfully resolves hundreds of drunk driving cases every year.