DUI Penalties
Washington State DUI Penalties and What They Mean to You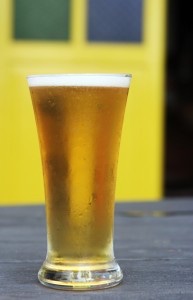 Every Washington drunk driving offense incurs its own set of penalties, according to the law. Whatever the charge, DUI penalties are some of the harshest in the country, so it is in your best interests to mitigate the damage however possible.
Almost every drunk driving conviction will result in mandatory penalties that include expensive fines, a jail sentence, and a driver's license suspension. A judge could also impose other punishments such as alcohol and drug counseling, or requiring that an ignition interlock device be installed on the offender's vehicle. A conviction also means having a criminal record - something that can haunt you for years to come.
While all of these Washington drunk driving penalties can have a lasting and severe impact on your life, you must also cope with the intangible ways a conviction can affect you and the people you care about. You could experience emotional turmoil in your family life, or even lose your job, depending on your circumstances. In fact, these are some of the most challenging aspects of a DUI arrest.
If you've been arrested for a drunk driving crime, our Washington state DUI attorneys understand how important it is that you get the best outcome possible. The stakes can't get any higher, and we've seen first-hand how devastating a DUI conviction can be, because we handle hundreds of cases every year. Our DUI lawyers consider it their highest priority to minimize the penalties in your case and aggressively fight to have your charges dismissed or reduced.
Getting a Better Understanding of Washington DUI Penalties
Mandatory penalties for a first DUI conviction include:
Up to a $5,000 fine
As much as 364 days in jail
A driver's license suspension of up to 90 days.
If you have already been convicted of a DUI, then you could be facing penalties that are even more severe. There are many reasons a person might choose to fight a DUI, and if any of the following examples apply to you, then don't waste any time in contacting one of our attorneys.
You feel like you are innocent of your DUI charges
You are hopeful that the penalties can be minimized
You want to stay out of jail
You want to prevent your driver's license from being suspended
Our lawyers need time to build a defense on your behalf, and there is little time to do it. To resolve your case, you need to take action now and get help from someone who can help you mitigate your penalties.
Our attorneys help you by ensuring your rights are being protected while actively pursuing every angle of defense.
Contact Us for a Free Consultation about Your Washington DUI Penalties
If you are hopeful that your DUI penalties can be minimized, then contact us today for a free case evaluation with no obligation of any kind. Once you understand your options, you can make an educated choice about legal representation and how you would like to handle your DUI case.
Don't make the mistake so many others have made, underestimating the damage that a DUI conviction can cause. Contact us today and let us represent your interests in court.