Burien Criminal Attorneys
Burien criminal lawyers to defend you in court.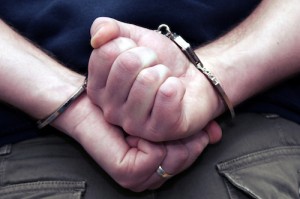 If you have been accused of a crime, know that accepting the charges against you is not your only option. At the Law Offices of Jason Newcombe, our Burien criminal defense team offers outstanding criminal defense services at affordable rates – with total respect for our clients and their best interests.
We know how difficult it is for you to be charged with a crime, and it's our goal to make the process as easy as possible for you and your family. We understand that you might be feeling scared and worried about the outcome of your trial, and we want to put you at ease and let you know that you have a wealth of options when it comes to your Burien criminal defense.
Why Hire a Burien Criminal Lawyer?
Under the State of Washington and federal constitutions, each person accused of a crime is entitled to certain rights. These rights include the right to legal counsel, and individuals accused of a crime should hire their Burien criminal lawyers before even speaking to the police.
During questioning, the police may try to coerce you into making incriminating statements against yourself or your friends. They may try to convince you to allow them to search your home or your vehicle (though in the absence of a warrant, you have every right to refuse). They may also tell you that hiring a lawyer or refusing a search makes you appear guilty.
Our Burien criminal attorneys are looking out for your best interests, and it is our goal to ensure that you are made fully aware of your rights and that you are not taken advantage of by law enforcement. Our attorneys will be with you every step of the way – during questioning by the police, paperwork, pre-trial hearings, your actual trial, and beyond. Our legal team is looking out for you and your family, and our aim is to act on your behalf.
Our experienced Burien criminal attorneys handle all manner of misdemeanor charges plus many felony cases, including:
Driving-related matters - including DUI, driving with a suspended license, hit-and-run, and reckless or negligent driving
Minor issues - including possession of alcohol and minor drunk driving
Disorderly conduct
Possession of marijuana
Reckless endangerment
Protection and no-contact order violations
Theft and shoplifting
Prostitution and solicitation
Criminal trespass
Fraud and forgery
Harassment and assault (including domestic violence)
Malicious mischief (including domestic violence)
We take a team approach to each case, working as a group to ensure the most thorough and well-planned defense possible. Our legal staff is well-versed in Washington State criminal law, and our familiarity with many of the judges and prosecuting attorneys who will be handling your case gives us an edge over other attorneys. If you have been accused of a crime, do not wait until after speaking with the police. Call our criminal defense team or contact us online for more information on how we can help you.