Covington Criminal Attorneys
Knowledgeable and experienced Covington criminal attorneys on your side.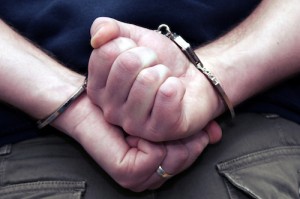 If you have been charged with a crime, you have a number of options and need not accept a guilty plea. As an individual accused of a crime, you are entitled to a number of rights by the state and federal constitution – including the right to consult with an attorney before speaking with the police.
At the Law Offices of Jason S. Newcombe, our Covington criminal attorneys are experienced in handling a wide range of misdemeanor as well as many felony crimes. We know that law enforcement officials tend to take advantage of many people who are not aware of their rights, and we are dedicated to defending you and protecting you both in and out of court. We encourage you to contact a Covington criminal lawyer as soon as possible if you are suspected of having committed a crime and are interrogated by the police.
Why Hire a Covington Criminal Defense Attorney?
As criminal lawyers, our job is to protect our clients and ensure that their constitutional rights are met in court. The police are sometimes known to take advantage of individuals who are unaware of their rights, such as pressuring them to make statements without an attorney present that incriminate them or their friends. They may pressure you into allowing them to search your home or vehicle, claiming that you will appear guilty if you refuse. They may also use deception, and some genuinely dishonest police officers have been known to use illegal tactics to collect evidence against you.
Know that you have the right to confer with your Covington criminal lawyers before accepting or even speaking with the police. Our thorough and resourceful legal team will comb through your entire case, ensuring that you were treated properly and that all of your rights were met. If any evidence against you is not suitable to be used in court, we will have it thrown out. Our number one goal is to serve our clients and help them through the process of navigating the Washington State legal system.
Our experienced Covington criminal lawyers handle all kinds of misdemeanor charges and many felony charges, including:
Driving-related matters - including DUI, driving with a suspended license, hit-and-run, and reckless or negligent driving
Minor issues - including possession of alcohol and minor drunk driving
Disorderly conduct
Possession of marijuana
Reckless endangerment
Protection and no-contact order violations
Theft and shoplifting
Prostitution and solicitation
Criminal trespass
Fraud and forgery
Harassment and assault (including domestic violence)
Malicious mischief (including domestic violence)
We believe that everyone deserves a good defense, and we offer low, flat-rate fees and flexible payment plans. For more information on how we can help you, call us or contact us online.