Kirkland Criminal Attorneys
Smart and aggressive Kirkland criminal lawyers who will fight for your rights.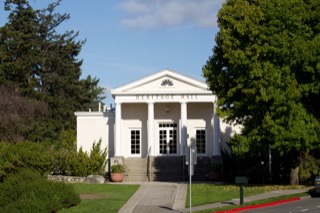 If you or a loved one has been arrested for a crime, it is important for you to know that accepting the charges against you is not the only option available to you. A Kirkland criminal attorney from the Law Offices of Jason S. Newcombe can create a defense for you that can have the charges against you dropped or reduced – with the goal of keeping your life as normal as possible.
We understand how you are feeling, and we know how challenging it is for you and your family that you are finding yourself in legal problems. Our staff of experienced and resourceful Kirkland criminal defense attorneys is prepared to help you through this difficult time without negative judgment and with complete respect.
When Should I Hire a Kirkland Criminal Lawyer?
If you have been implicated in any criminal activity, it is important to discuss your situation with a criminal defense attorney as soon as possible - and certainly before speaking to the police. The State and US Constitutions afford you to the right to speak with your legal representative while talking to law enforcement. This prevents you from saying anything that could potentially implicate you.
You are also entitled to have your legal representative with you during all portions of your trial - and our Kirkland criminal defense lawyers are ready to help you with all paperwork and explain anything you may be unsure about regarding your case to ensure that you know what to expect in the coming months.
Our Kirkland criminal defense lawyers have over 30 years of experience in handling a number of misdemeanors and felonies, including:
Driving-related matters - including DUI, driving with a suspended license, hit-and-run, and reckless or negligent driving
Minor issues - including possession of alcohol and minor drunk driving
Disorderly conduct
Reckless endangerment
Protection and no-contact order violations
Theft and shoplifting
Prostitution and solicitation
Criminal trespass
Fraud and forgery
Harassment and assault (including domestic violence)
Malicious mischief (including domestic violence)
Our approach to each case is a group effort, and our legal team knows the right method for building a winning defense for you. Our experienced Kirkland criminal defense lawyers will go through every aspect of your case to be certain that all evidence was gathered in full accordance with the law and to ensure that the police have followed all regulations in regards to your case. Per our years of experience in Washington State, we are familiar with many of the judges and prosecutors who will be handling your case in court.
It is our firm belief that all people are entitled to a good defense. Our low flat-rate fees and affordable payment plans mean that our services are available to anyone in need of a Kirkland criminal defense lawyer. Call us or contact us online to learn how we can help you.