Contact Olympia DUI Attorneys
Our Olympia DUI Attorneys Can Help – Contact Us Today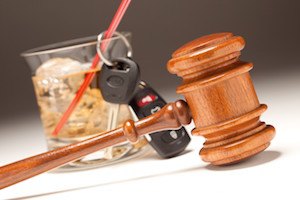 Have you've recently been arrested for a drunk driving crime in Washington? If so, you are likely filled with anxiety, doubts, and uncertainty about your future.
What happens next? How will your life, and the lives of your loved ones, be affected? What you want right now are answers, and our Olympia DUI lawyers are ready to start providing you with them, so that you can move forward with your life and put this ordeal in the past.
Being pulled over, forced to do a series of roadside tests, and then arrested for a DUI in Olympia, is one of the most embarrassing experiences you will ever face. A lifetime of repercussions may hardly seem fair, and while many people make the mistake of allowing an Olympia DUI to immobilize them, this reaction will only make the situation worse. The penalties associated with your WA drunk driving crime conviction will be swift, severe, and could result in hardships that are not obvious at first. The only way to minimize these penalties is to act quickly and decisively on your own behalf.
Our Olympia attorneys can help you in many different ways, but by acting as a barrier between you and state's legal machinery you will quickly regain some level of peace of mind. After an Olympia DUI arrest, your attorney's job is to ensure that you are treated fairly while keeping track of any important filing or court dates. This is at the core of quality legal counseling, and it relieves much of the stress associated with an Olympia DUI charge.
Our Olympia DUI lawyers will seek to mitigate the penalties that a conviction will impose. Mandatory DUI punishments almost always include fines, a driver's license suspension, and time in jail, but much depends on the nature of the offense. Our Olympia DUI attorneys will explore different avenues of defense as they seek to minimize penalties in whatever way possible, but the main goal is always to keep you out of jail and validly licensed to drive.
If you believe that you were arrested for a DUI crime in Washington without merit, then you may be eager to tell your version of the events. Our Olympia DUI lawyers will make sure that you get to express your story, according to your legal rights as outlined in Washington law. Our professional team of experienced Olympia DUI attorneys enter into every WA drunk driving case believing the charges can be attacked on some level. Still, much will depend on the details in the Olympia police reports and the circumstances involving your arrest.
Our goal is to resolve your Olympia DUI case as quickly as possible so that you can move forward with your life, knowing that you did everything possible to handle your DUI case proactively.
Get Your Own Free Consultation with One of Our Olympia Lawyers
Would you like to ask us some questions about your Washington DUI case? If so, please contact one of our Olympia DUI attorneys for a free case evaluation. While you may not be ready to make a commitment until processing all of the pertinent information, you can arm yourself with some legal facts without any risk or monetary obligation.
Afterwards, you are free to decide whether to retain the services of one of our hard-working Olympia DUI lawyers. Our rates are not only affordable, but we also offer multiple payment options that will suit the budget of almost any Olympia resident.
There is no substitute for professional representation, so contact one of our Olympia DUI professionals today and let our more than 30 years of combined experience work to defend your legal interests.