Washington DOL Hearing in Olympia
Your Washington Department of Licensing Hearing and How it Affects You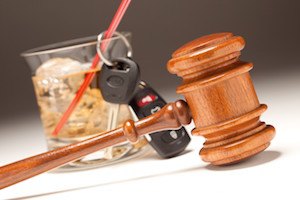 An arrest for an Olympia drunk driving crime can be immobilizing, but you have very little time to request a hearing with the Washington Department of Licensing (Washington DOL). At your Washington DOL hearing, the fate of your driving privileges will be decided. The length of your driver's license suspension can vary depending on which WA drunk driving crime you are accused of.
After an Olympia DUI arrest, your driver's license may be suspended. If so, you will not be able to drive for the term of the suspension, and when it's reinstated you will have to obtain high risk (SR-22) auto insurance and maintain it for three years. From the date of your Olympia DUI arrest, you have only 20 days to request a DOL hearing. If you want any chance of retaining your driving privileges, then you need to address the issue without wasting any time.
Most Washington drivers use their vehicles for daily activities like picking up groceries, going to work, or shuttling their kids around to various places. Any driver's license suspension can place a heavy burden on the entire family, and it could even cost you your job if your employment hinges on being allowed to drive.
Start preparing for your Washington Department of Licensing hearing immediately following your Olympia DUI arrest, because you don't have any time to waste. You can get started by contacting one of our Olympia DUI attorneys today, so that you're prepared for your Washington DOL hearing.
Preparing for Your Washington State DOL Will Take Time
Our Olympia DUI lawyers need adequate time to investigate your case before your Washington DOL hearing. Your hard-working lawyer will look for errors in the police reports pertaining to your case, which could lead to having your Olympia DUI charges reduced or dismissed. Almost all of our Olympia clients want to keep their driver's license, so our focus will at first be to prepare for your Washington DOL hearing.
Preparations for your Washington State DOL hearing also lays the groundwork for the criminal portion of your case, which will be a huge advantage for your interests in the long run. When you are required to appear in court, you will already have a defense strategy ready, and your attorney will help guide you through subsequent steps.
Contact Our Law Office Today for a Free Consultation
If you've been arrested for an Olympia drunk driving crime, then you probably have a lot of concerns running through your mind. Your Washington DOL hearing deadline will be here before you know it, so contact us today for a free case evaluation and make sure you're ready when you have to appear.
Our free consultation offer is the best way to get some answers concerning your most urgent questions without spending any money. When we're done, you can choose whether to retain one of our legal professionals or seek help elsewhere. If you decide we are the right law team for your Olympia DUI case, we will work hard to prepare your Washington State DOL defense well before your hearing.
Don't take any chances with your driving privileges, contact one of our professional Olympia DUI attorneys today and be ready for your DOL hearing.