Underage DUI in Olympia
An Olympia Minor DUI Can Derail a Young Person's Life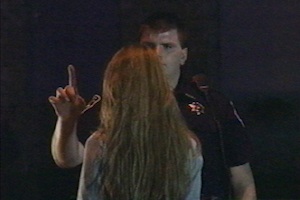 Did you know that a person under 21 years of age can be charged with an Olympia DUI if their BAC (blood alcohol content) measures just .02 or higher? The same is true if a subsequent blood test reveals any level of marijuana THC. While surprising, the penalties associated with an Olympia minor DUI may be even more confounding.
Discretionary penalties for an Olympia minor DUI conviction include up to 90 days in jail and $1,000 in fines. Additionally, a person arrested for minor DUI also faces a minimum mandatory 90-day license suspension if they do not properly challenge this suspension within 20 days of their arrest. Upon the license's reinstatement, the guilty party will be required to carry SR-22 (high risk) auto insurance for three years.
Perhaps the most devastating aspect of a minor DUI conviction is the acquisition of a criminal record. While you might think that future creditors, landlords, and employers will view a Washington minor DUI as a youthful mistake, the reality is that a criminal record can wreak havoc on a person's life for many years to come.
When you consider the fact that there is more competition in the workforce than ever before, this makes perfect sense. Because employers routinely conduct background searches on job applicants via the internet, a criminal conviction for an Olympia minor DUI on an applicant's record may be the difference between getting hired or being unemployed.
This is why it's so important to fight a minor DUI charge with every legal tool at your disposal.
A minor DUI conviction can keep popping up throughout a person's life - which hardly seems fair punishment for one youthful error in judgment. Our Olympia minor DUI attorneys consider these cases to be some of the most important they handle, because they are keenly aware of the high stakes. At our Thurston County drunk driving law offices, we believe every Minor DUI case can be attacked to some degree, but much will depend on the Olympia police reports and other important facts.
Don't waste another minute – contact one of our Olympia minor DUI lawyers today so that they can start creating an aggressive defense strategy designed to resolve your case. Our Olympia minor drunk driving attorneys are often contacted by young people who are suddenly faced with the agonizing reality of a minor DUI conviction.
Sometimes years after pleading guilty, they are still faced with the reality of being labeled a criminal by employers and creditors. Remember, once you plead guilty to a minor DUI, expunging the blemish of a criminal record is nearly impossible until you are eligible to have the conviction vacated under Washington State's expungement laws. So, don't make this same critical error of assuming that a minor driving under the influence criminal charge is nothing to worry about if it results in a conviction.
Our Olympia Minor DUI Lawyers Offer a Free Case Evaluation
Our Olympia minor DUI attorneys will do everything legally possible to prevent you from obtaining a criminal record, while aggressively fighting to keep you validly licensed to drive. Don't let one drink derail your adult life before it has a chance to get started - don't let one mistake cause irreparable damage to your future prospects.
Contact one of our Olympia minor DUI lawyers today for a free consultation, and they will answer your most pressing questions without any risk or obligation. Our attorneys will help you better understand this serious crime and begin outlining a cohesive plan for an aggressive defense. When you retain a member of our Olympia driving under the influence legal team, they will use their knowledge of the law to look for possible issues with your case, always hopeful that your charges may be reduced or dismissed.
While guarantees are not possible, there is no denying that the stakes are high. We offer affordable fees and budget-conscious payment plans that make it possible for any Olympia driver to have professional representation from an experienced attorney.