Washington DUI Laws in Olympia
Washington DUI Laws Can Be Confusing
Washington State DUI laws outline Olympia drunk driving crimes and the penalties associated with each one. All of these charges are different and require specific legal defenses, so there is no substitute for an in-depth of understanding Washington DUI law.
Why is understanding the law so crucial? Consider this example; while the same mandatory penalties apply to an Olympia DUI as a "physical control" violation, the law describes them as two very different crimes that are specific to two distinct situations. Also consider the example of an alcohol-related DUI and an Olympia Minor DUI, which are defined as two different offenses, yet each has its own unique sets of penalties.
Washington State drunk driving laws are obviously quite confusing to anyone that isn't an experienced legal professional. If you've been charged with a Washington drunk driving crime, you should talk to a qualified Olympia DUI attorney, and start getting some reliable facts. One of your goals should be to minimize the penalties associated with your WA drunk driving offense in whatever way possible, and a qualified lawyer will give you the best chance of resolving your case.
With over three decades of combined experience, our Olympia DUI lawyers will help you understand how Washington DUI law applies to your situation BEFORE your first court date or Department of Licensing (DOL) Hearing.
Washington State DUI Laws and Your Olympia DUI Crime
Driving under the influence of alcohol, which is also called a "DUI," is just one of the alcohol-related offenses a person may be charged with. The following list of WA drunk driving crimes, as they are described in Washington DUI law, offer some basic differences from one to the next:
DUI (Driving Under the Influence) Crime – Of all the Olympia drunk driving violations, this is the most common. You can be arrested for a DUI in Washington if you are caught driving in Olympia with a BAC of .08 or higher.
Physical Control Violation – This non-driving alcohol-related offense is included in Washington State DUI law to punish people acting irresponsibly that were not actually driving at the time of their arrest. You can be changed for a physical control violation in Olympia whether you're found inside the vehicle's passenger's seat, backseat, or even outside.
Minor DUI – Washington State DUI law says that if you are 21 years old or younger, and are caught driving with a BAC that is .02 or higher, then you could be charged with a minor DUI. A conviction for this serious crime imposes mandatory penalties, possible discretionary penalties, and the acquisition of a criminal record.
Reckless Driving – Washington State has some of the most severe punishments for those convicted of crimes in the United States, and reckless driving in Olympia is no different.
Negligent Driving – Being found guilty of negligent driving in the first or second degree can affect your entire life, so you should take the charge just as seriously as you would any other.
Street Racing – Two vehicles engaged in a relative contest of speed are considered to be racing, according to Washington law, which sometimes accompanies another DUI charge. This crime is essentially the same as a reckless driving charge in Olympia, so it is something you definitely want to take seriously.
An Aggressive Defense Based on Washington Law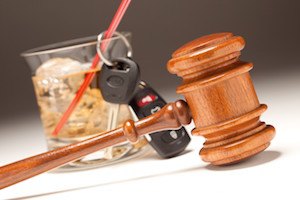 Building a quality defense to any of these Olympia DUI charges requires a knowledgeable focus on Washington law. This is because legally-based arguments are the only defenses that the Washington court will hear. Additionally, you must be ready with your defense BEFORE the date of your DOL hearing, or first Olympia court appearance.
Take action now by contacting one of our experienced Olympia DUI attorneys, so that you can get a better understanding of Washington State DUI law and how it applies to your situation.
We offer a free consultation to every potential Olympia client, which means that you can get some information about Washington drunk driving law without any risk or monetary commitment. If you decide to retain one of our experienced Olympia DUI lawyers, they will build a defense based on Washington DUI law, utilizing their vast experience in an attempt minimize your penalties and resolve your case.