Everett Personal Injury Lawyers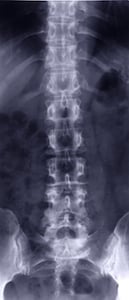 Suffering an injury in Everett, Washington, can be a life-changing tragedy. If the injury was caused by the negligent or careless actions of another, the consequences may feel amplified as you watch your finances, lifestyle, and physical health deplete.
At the Law Offices of Jason S. Newcombe in Everett, we understand your frustration after an injury. Our experienced personal injury attorneys believe you deserve compensation, and should not have to pay out of your own pocket for medical expenses and loss time at work when the injury was caused by someone else. You deserve a team with the experience and understanding necessary to successfully handle your personal injury case.
We believe the only thing you should be focusing on after a personal injury is healing physically and emotionally. If you have been injured in an auto accident, workplace accident, slip and fall accident, construction accident, pedestrian accident, or other incident in which you were not a fault, you deserve compensation.
Contact the experienced Everett personal injury attorneys at the Law Offices of Jason S. Newcombe today. We want to fight for the compensation you deserve, guiding you through the entire process so you can focus on what's important: healing.