Chapter 13
A Chapter 13 bankruptcy is a debt consolidation plan administered through the bankruptcy court. It is much more powerful than typical debt consolidation plans conducted outside the bankruptcy law. It results in a discharge, which is a federal court injunction prohibiting creditors from every trying to collect a debt again. More debt can be consolidated in a Chapter 13 than in typical debt consolidation plans. For instance, you can consolidate car loans, back taxes, back child support, mortgage arrears and student loans in a Chapter 13. Basically all debt has to be dealt with in the plans. Creditors have to agree to be part of the plan. If they get notice of the Chapter 13 case and do not file a claim with the court, they will lose their right to collect the debt forever (unless it is a kind of debt that can not be discharged).
The Chapter 13 process starts with filing documents showing debts, property, income, expenses and other financial details with the bankruptcy court. A debtor also submits a repayment plan. Debt collection must stop once the case is filed. A trustee is appointed to take monthly payments and disburse the money to creditors.
The debtor attends a meeting of creditors a month after filing the case. Creditors rarely attend this hearing. The trustee swears the debtor in and asks questions about the documents, looks over bank statements, pay stubs and tax returns and makes sure everything is accurate and that the plan follows the law. At this point the trustee can demand changes to the plan. Creditors can also demand changes. The trustee and creditors demand changes by filing objections to the plan with the court. A bankruptcy judge must eventually decide whether the debtor has to submit to these demands. Usually these matters are worked outside of court, with a debtor's attorney advocating for the debtors point of view, but sometimes an agreement can not be reached and it is resolved at a hearing before a bankruptcy judge. Usually a debtor does not have to attend these hearings and the attorney will appear and argue on their behalf.
To be confirmed, a plan has to reflect the best efforts of a debtor to pay back as much debt as they can. The plan can not abuse the bankruptcy process. As with a Chapter 7, a debtor filing Chapter 13 must submit a means test that shows how much they can afford to pay every month. The means test is based on the last six months income and certain tightly defined expenses allows by law. If this means is not fair, a debtor can claim special circumstances. It can be confusing basing a plan on the last six months and it is hard to know what someones income will look like for the next five years. A bankruptcy attorney helps a debtor do their best and guide the case to confirmation, always trying to get the best deal possible for the debtor.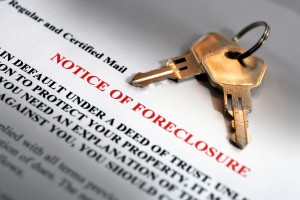 If someone is behind on a mortgage, the plan has to catch up on the payments within five years. Some debt, such as back child support or some back taxes, must be paid within five years for the plan to be "feasible". Unfeasible plans cannot be confirmed. There is much more to think about in a Chapter 13 than a Chapter 7, but once the case is confirmed, a debtor knows what the next three to five years will look like and will most likely complete the plan as long as they make the payments. It is extremely rare for bankruptcy judges to confirm plans for debtors who are not represented by an attorney.