Stop Garnishments
When you fall behind on bill payments, a creditor can get a court order requiring an employer or bank to turn over any money that belongs to you to them. This process is called garnishment. Bankruptcy can stop garnishments immediately. Some garnished funds may be returned to you after you file.
Before the creditor can get the order requiring you employer to turn over your pay or a bank to turn over your deposit, they have to get a judgment against you first. They need to personally serve you with a law suit before getting the judgment. They can't mail the lawsuit to you. The lawsuit is delivered in the form of a summons and complaint. You have 20 days to answer the summons or the creditor can get a default judgment.
The law suit may not even be filed yet. The creditor may wait 20 days, then file the suit with the court along with proof that you were served and get a default judgment the same day. The garnishment will be issued soon after that.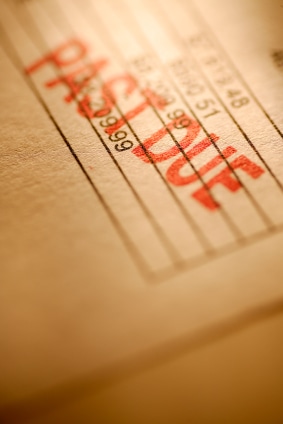 In the case of a bank account, a creditor can sometimes freeze an account to give them time to obtain the judgment. If you file bankruptcy before they get the judgment, they funds must be released.
Creditors usually do not hire a lawyer and start the garnishment process until you are months behind on payments. They usually try threatening phone calls and letters first. Often they will put the whole matter on hold if you tell them you have hired a lawyer and they are able to confirm that with a law office.
Garnishments can be devastating to your finances and cash flow. Creditors can take up to 20% of your take home pay and empty a bank account. If you are in serious trouble with your bills and think bankruptcy is your best option, it is best to talk to an attorney well before a garnishment takes place. You will have to come up with attorneys fees, filing fees and take a credit counseling class before you file. You will also have to meet with your attorney and collect all the necessary documents. All of this is much more difficult while you are in the middle of a garnishment.