Chapter 7
Chapter 7 bankruptcy provides debtors with a quick solution to financial disaster and lets them get on the road to recovery within three to four months. Creditors must stop all debt collection the second the case is filed. Most people who file a Chapter 7 only have to attend one hearing, called a meeting of creditors. Chapter 7 debtors must file detailed documents with the bankruptcy court showing their income, expenses, property and debts along with other details of their financial lives such as recent debt payments, gifts, past income, former addresses and ex-spouses, among other things. They must also submit pay stubs, bank statements and tax returns to a trustee before the meeting of creditors.
Though final decisions are made by a bankruptcy judge in all bankruptcy cases, in most cases a debtor will only have to deal with the trustee. The trustee examines the case looking for property that can be turned into cash to divide up fairly for creditors. Bankruptcy law provides exemptions to liquidation so a debtor can keep important property needed to rebuild their lives after getting rid of debt. These exemptions allow most people who file bankruptcy to keep household goods, cars, homes, retirement accounts and other necessities.
After a Chapter 7 debtor files the case and attends the meeting of creditors, the court issues a discharge. The discharge is an injunction that makes it illegal for creditors to every try to collect a debt again. It provides a fresh start by "cancelling" the debt. Some debt can not be discharged. The most common examples of non-discharged debt are student loans, recent back taxes, domestic support obligations such as back child support or spousal maintenance and fines.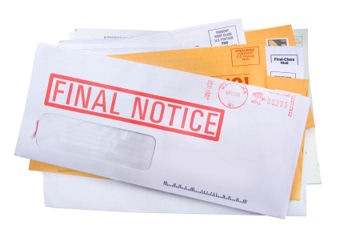 Because creditors in Chapter 7 rarely receive any money in the process, people who file Chapter 7 must show they do not have the income to make any payments on the debt. Bankruptcy law requires them to go through a means test. This test looks back six months and takes an average of the debtors income. If this average income is more than the median income for the debtors household size in their state of residence, then they go through another step of subtracting expenses from their income to show nothing is left for monthly payments to creditors. The means test tightly defines what expenses can be deducted. Because this process of looking back six months and tightly defining expenses is imperfect, some debtors who "fail" the means test can still show they are not abusing the bankruptcy system by showing there are special circumstances in their case. Examples of special circumstances would be a sudden drop in income that is unlikely to change or a new baby being born.
If a Chapter 7 debtor is making payments on a car or a house, they can keep this property if they can continue to make the payments. It may be necessary to sign a reaffirmation agreement. Because the reaffirmation agreement takes the debt outside the discharge, signing this agreement is risky and should be carefully considered.