Chapter 13 Bankruptcy
For most people, owning a car is essential to good financial health. Most people need a car to get to work and take care of themselves and their family. For this reason, bankruptcy law provides a number of ways to protect a car while eliminating a lot of debt.
A car is an asset and more expensive cars can be taken to pay creditors in a Chapter 7 liquidation case. The car federal and state car exemptions are about $3400. You can stack up to $11,975 of federal wildcard exemption on top of the car exemption. If you file a Chapter 7 and have a more expensive car that is paid in full, or several cars, you should be careful about choosing the right exemptions to protect these cars.
If you are file a Chapter 7 and are still making payments on a car, you can usually keep the car if you just keep making the payments. The car finance company will want you to sign a reaffirmation agreement, excepts the car loan from the bankruptcy discharge. That means you take on the risk of defaulting on the loan after the bankruptcy. If you fall behind on the car loan or the car is destroyed while the insurance lapses, you could find yourself in a lot of debt for a car you no longer have on top of having a bankruptcy on your credit report. A car company can repos
In a Chapter 13, the debtor has to go through a three to five year repayment plan before getting a discharge. Some people have to file a Chapter 13 because their income is too high for a Chapter 7. Other people may want to file a Chapter 13 it allows more options than a Chapter 7 – for example, it can save a house for foreclosure by allowing a debtor to catch up on a mortgage over five years, it can consolidate tax debt with other bills and it can make car payments more affordable.
If a debtor wants to keep a house and they are behind on the payments, the back payments must be made within five years. Car loans must be included in a repayment plan (though car leases are not). All back tax debt has to be paid off in a Chapter 13, though this may only apply to taxes owed from the past three years. Back child support and spousal maintenance must be paid off within five years. Secured debts, such as car loans, and priority unsecured debts, such as taxes, are paid first in the plan. The last debts in line to be paid are the non-priority unsecured debts, such as credit card and medical debt. Non-priority unsecured debts can be paid anywhere between 0 percent and 100 percent, depending on how much the debtor can afford. Sometimes non-priority unsecured debt gets paid a percentage in the Chapter 13 plan based on how much they would receive in a Chapter 7 liquidation. Some people file a Chapter 13 to be able to keep property that would have been sold in a Chapter 7.
As soon as a Chapter 13 is filed, all debt collection stops. Foreclosures stop and the mortgage company has to deal with the bankruptcy court at that point. Car repossessions can not take place after the case is filed. Garnishments stop. Because garnishments take 25 percent of net pay, a Chapter 13 plan is a much better option than garnishment even if it requires a 100 percent payment to creditors.
About a month after the bankruptcy is filed, the debtor attends a meeting of creditors with his or her attorney. The debtor meets with a trustee who is appointed to administer the case. The trustee takes monthly payments from the debtor and divides them up to pay creditors according to the Chapter 13 plan. At the meeting of creditors, the trustee examines the plan and other bankruptcy documents. The trustee may have some recommendations for changing the proposed plan and can object to the case if the debtor does not follow their recommendations. Creditors rarely appear at this meeting but may file an objection to the case. The final decision on whether to approve, or confirm, the bankruptcy plan is made by a bankruptcy judge. Though the trustee carries a lot of weight with the bankruptcy judge, a skillful attorney can often persuade the bankruptcy judge to follow their proposed plan instead of the trustee's recommendation. Of course, an experienced attorney will know how the judge is likely to rule in most cases.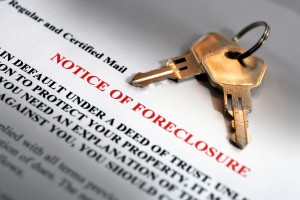 The meeting of creditors is usually the only hearing the debtor has to attend. The confirmation hearing, where the plan is considered by the bankruptcy judge, usually takes place without the debtor being present. In fact, it usually does not take place at all because most issues can be resolved outside of court.
Once the plan is confirmed, the debtor just continues to make the payments for up to five years then receives a discharge. In some cases, a debtor can get out of bankruptcy early by paying off the plan but to discharge any unsecured debt without payment, the plan has to last at least three years. If there is a change of circumstances, the debtor can ask the court to reduce payments as long as the plan still works. A Chapter 13 can be converted to a Chapter 7 as well.
sess the car if you don't file a reaffirmation agreement even if you are current. Many car finance companies will not repossess the car as long as you are current even if you did not sign a reaffirmation agreement.
Another option in a Chapter 7 is to give the car back and walk away from the loan. If a car has been repossessed before filing the bankruptcy, you may owe a car deficiency – the amount of the car loan left over after some of it was paid by the sale of the car.
One final option in a Chapter 7 is a redemption, which allows you to pay off a car loan in the amount of the car's value only. Some finance companies specialize in loaning money to people in Chapter 7 for a redemption. If you are able to come up with the cash to pay the creditor the value of the car, you can do the redemption without financing. Either way, you need to file a motion and work out what the value of the car is in court.
Chapter 13 bankruptcy provides more ways of protecting cars. You can pay the value of car you can not protect with exemptions to creditors over five years. You can consolidate a car loan with other debt in the Chapter 13 payment plan. If you purchased your car over 910 days (two and a half years) ago, can "cram down" the loan and pay the value of the car only through the plan.