Wipe Out Medical Bills
Medical bills are possibly the easiest type of debt to wipe out in bankruptcy. Medical debt is a leading cause of bankruptcy. It is almost unheard of that medical providers would dispute anything about the discharge of a medical bill. The court system, creditors and attorneys are all very aware that medical debt, which often accompanies a loss of work due to injury or illness, can be financially devastating.
Medical debt is known as non-priority unsecured debt. That means it is the lowest priority to get paid in a bankruptcy. In most Chapter 7s, medical debt receives no payments. It is only in the rare case when property is taken from a debtor in a Chapter 7 that medical debt receives anything. In a Chapter 13, medical debt receives anything from 0 percent to 100 percent depending on income and, in some cases, property.
Some people would like to pay a favorite doctor voluntarily. There is nothing wrong with paying a doctor voluntarily after a discharge in bankruptcy. The discharge just makes it illegal for the doctor to try to collect, but you can pay the doctor if you want. It does create problems to favor any particular creditor before bankruptcy. If you pay a creditor, including a doctor, more than $600 within 90 days of filing a bankruptcy, the creditor can be sued so the debt is spread equally among all the creditors. Before filing a bankruptcy, you are discouraged from making preferential payments to any one creditor.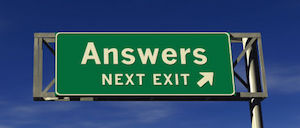 Most larger hospitals or health care providers will allow you to discharge a debt to them and continue to treat you. Some smaller offices may not want to continue to treat you if you discharge a debt to them.
If you have a lot of medical debt on your bankruptcy petition, be prepared to answer questions about whether you have been in an accident for which you could sue a person who is at fault. Even if you have not contacted an attorney, the trustee in your case can sue on your behalf. If you do have an attorney for an injury suit, you should discuss your plans to file bankruptcy with both your personal injury attorney and your bankruptcy attorney.