Is Bankruptcy Right For You?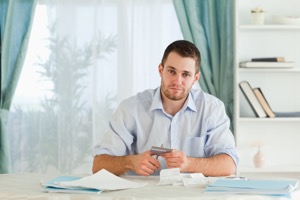 Our Everett, Washington attorneys are easily available by phone or email to answer your questions about bankruptcy. Many people feel a sense of relief after their first contact with us. You can find out how a bankruptcy will protect your property, improve your cash flow and provide you with a financial fresh start.
After a brief email or phone consultation, we can set up an appointment for you at one of our many locations at a convenient time. Our appointments usually last no more than an hour. Our consultations are free. We are confident that once you come in to our office to meet with our staff, you will feel extremely comfortable with our level of professionalism and our ability to break down complex details for you in an easy, stress free way.
We can provide you with an approximate fee quote when you first contact us. At our first meeting, we will put a fee agreement for you. With our flat fee, you will know exactly how much your bankruptcy will cost. We will work with you to make it affordable. You will know what bills you can stop paying immediately. Your fresh start begins with your first phone call to Everett office.