Medical Bills
Wondering if you can wipe out your medical bills?
Many of our Washington bankruptcy clients were overwhelmed by unexpected medical bills. We understand. Unplanned emergencies can quickly become all consuming. Our bankruptcy lawyers want you to know that you have very specific legal rights and options. Our health care system is a mess. We understand that anyone can find themselves suddenly drowning in unforeseen medical bills.
Many people believe that, after the 2005 legislation, it is no longer possible to discharge medical debt in a bankruptcy. Nothing could be further from the truth. There were no changes in how medical debt is treated. Medical debt is a "non-priority unsecured debt" and is easy to discharge. It is classified as "general unsecured debt", meaning it is the lowest priority of debt to get paid if any creditors do receive money in bankruptcy. Medical bills are a major cause of bankruptcy and the courts do not dispute that people who face financial ruin because of medical bills deserve a fresh start.
A medical debt must only be for services received before the case was filed to be wiped out. It does not matter if you are current with the payments on a medical bill, behind on payments, being harassed by medical debt collectors or in the middle of a garnishment – medical bills will be discharged. It does not matter if you are disputing with an insurance company how much your portion of a medical debt will be, the debt will be discharged. As soon as you file your case all collections for the medical debt must stop. If you are certain you will file a bankruptcy and making payments on a medical debt, you may as well stop making payments because the late charges, penalties, attorneys fees and interest associated with the medical debt will be discharged.
Many people worry that a doctor will not continue to treat them if they include their debt to them in bankruptcy. Unfortunately, you can not pick and choose which medical debt to include – all debts must be included in bankruptcy. If you make a payment to a favorite doctor, it should be less than $600 or more than 90 days before you file, otherwise that doctor can be sued by the trustee so the money can be recovered and spread out fairly among all the creditors. There is nothing illegal about voluntarily paying a doctor after you file even though the debt is cancelled by bankruptcy.
Most bigger hospitals or medical clinics will continue to treat you even if you discharge a debt to them. Some smaller medical offices will not continue to treat you if you discharge a debt to them in bankruptcy. You may want to look into this before you file.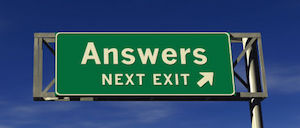 If you have a lot of medical debt in your bankruptcy, the trustee will want to know if it is for an injury you can sue someone for. If you can recover money in a law suit for an injury, that is considered an asset in your bankruptcy case. If you think you may be able to sue someone for an injury, you should discuss this with both your bankruptcy lawyer and personal injury lawyer. Bankruptcy laws provide specific exemptions for personal injury suits and much of this money can be protected in a bankruptcy.
Call now to see if you qualify. If you qualify, our Washington bankruptcy attorneys may be able to help you have your medical bills "discharged," or completely wiped out.