Myths About Bankruptcy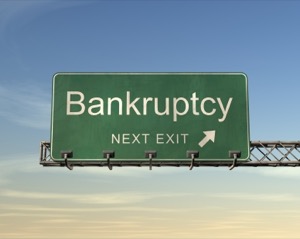 Does this sound like you?
Yes, laws have changed. However, this doesn't mean that you cannot file for bankruptcy. Without discussing your situation with a Washington state bankruptcy lawyer, you will never know the answers to your questions, until it is too late.
Take control of your situation now, instead of listening to myths such as:
There is no way you will be able to get credit after bankruptcy for 10 years
You probably don't have enough debt to file
If you qualify for Chapter 13, you will need to repay all of your debts
You have a job, so you can't file for bankruptcy
You and your spouse both need to apply
You will have no possessions left after bankruptcy proceedings are completed
Have you heard any of these myths? Are they preventing you from finding out the answers you deserve? Contact our bankruptcy lawyers today, to give yourself peace of mind while getting the real answers about your situation.
Bankruptcy Alternatives
When you sit down to have a consultation with your Washington state bankruptcy attorney, together you may decide that an alternative to bankruptcy might be more appropriate for your situation. Before you make a decision, it is important that you understand all of your options and make an educated choice.
The most important thing to understand and know is that there are solutions that can provide you with relief. However, until you talk with Washington State bankruptcy lawyers, you will continue to struggle.
How to File for Bankruptcy:
Of course your first step in filing for bankruptcy is to talk with a bankruptcy attorney. Together, you can come up with your best plan of action. To help give you a better idea of what to expect, here is a general layout:
After you hire a Washington bankruptcy attorney from our team, we will help you file papers through the court. On these forms will include a variety of questions regarding your financial status. Be prepared to answer questions regarding your expenses and income, possessions, properties, and all of your creditors addresses and names.
When your forms are completed and signed, we will file them to the courts. Along with these forms, we will also assist you with filing hardship evidence. After the courts receive all of this information, an order will be issued to stop the harassing calls by creditors.
Your next step is to attend a bankruptcy meeting, where your bankruptcy lawyers will assist you. During this meeting you and the court will discuss your case. When the meeting is completed, a decision will be made on how your debts will be discharged.
Depending on the type of bankruptcy you are filing for, will determine the exact course of action. However, the courts and your Washington State bankruptcy attorney from our team will determine a payment plan option for you, if needed. Bankruptcy will remain on your history and credit report for up to ten years. However, your life will continue as normal. You can work, go to school, save for retirement, and continue to live, without the anxiety or pressure of uncontrolled debt.
For more information, contact our Washington bankruptcy attorneys.