Kirkland Superior Court
Get Professional Legal Guidance From Our Kirkland Superior Court Attorneys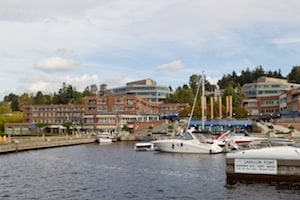 If you're a resident of the City of Kirkland, all felony cases, jury trials, some appeals, bonds, and pleas for cases involving serious crimes are handled by the King County Superior Court. In general, King County Superior Court is where all felony cases are handled. Though, if you face multiple charges, it's possible that you could also face misdemeanor charges along with your felony charges in Superior court.
If you are charged with a felony, you can assume that this is considered to be a serious crime, and the stakes are high. If you are convicted of a felony, you will lose a number of very important constitutional rights, like the right to vote and the right to own a firearm. You will also be branded as a "convicted felon", which makes obtaining future employment incredibly difficult. Our Kirkland criminal defense lawyers will help you better understand what to expect when dealing with this branch of the court.
A conviction for a crime tried in Superior Court could result in prison time and expensive fines. You will also acquire a criminal record, which is something that may haunt you for the rest of your life. Don't take any chances with your freedom or your future by seeking professional legal guidance from the lawyers at the Law Office of Jason S. Newcombe.
Our team of Kirkland criminal defense lawyers will provide you with honest and reliable legal counsel that will help prepare you for the road ahead in Superior Court. The goal of our lawyers is to have your case dismissed, when possible, or seek to reduce the punishments associated with your crime so that you can return to a normal life as soon as possible. Most felonies, however, are vigorously prosecuted by the King County District Attorney's Office. This is especially true if the crime is against another person.
Our Kirkland Superior Court lawyers will investigate the details surrounding your arrest and pursue all legal options, whether negotiating a plea agreement with the prosecutor or pursuing a jury trial. If you believe you are innocent of the charges and wish to aggressively pursue your freedom, our Kirkland felony attorneys will do everything the law allows to protect your legal rights and seek a favorable outcome.
Our Kirkland Legal Team Has Decades Of Combined Experience With The Superior Court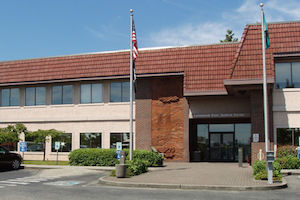 Crimes handled in Superior Court are outlined in Washington State law, but most people charged with a serious crime have little understanding of how to interpret these complex laws. Many of our Kirkland clients who face felony criminal charges have never run afoul of the law, and have little understanding of how the Superior Court actually operates. Our Kirkland criminal attorneys will discuss what you can expect as your case progresses, and then help you identify a path toward the successful resolution of your criminal case.
Your Kirkland felony lawyer will conduct their own investigation of your case in an effort to uncover evidence that could bolster your defense. We will seek evidence that could clear your name and result in a dismissal of the charges. If this isn't possible our diligent investigation often increases our bargaining power to negotiate a plea with the prosecutor.
When dealing with legal matters that involve the Superior Court there is no substitute for extensive legal experience, so contact our Kirkland criminal defense legal offices and make sure you have a team of litigators in your corner who will fight to protect your good name.
Get More Detailed Information From Our Kirkland Felony Attorneys
If you a loved one needs professional legal assistance, contact our Kirkland Superior Court lawyers for a free consultation and start getting answers. With more than 20 years of combined legal experience, our legal team understands how the King County Superior Court functions, and can help guide you through the process.
If you're case is being handled by the Superior Court, don't take any chances. It's a very serious legal matter. Let our team of professional litigators help you fully develop your case, and do everything the law allows to protect your future.
Never underestimate the possible repercussions of a criminal case heard in Superior Court. Let our legal team fight to protect your future, your freedom, and your good name.