Felony Crimes in Kirkland
Our Kirkland Felony Criminal Attorneys Urge You To Seek Legal Assistance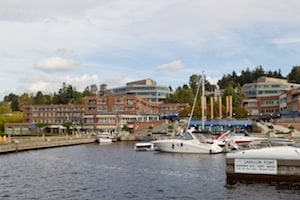 Washington State law outlines the details concerning crimes like murder, rape, drug charges, burglary, assault, robbery, theft, and more. Some felonies can be categorized according to their severity. Many are divided into one of three distinct classifications. These are referred to as "degrees."
If you're charged with any felony crime in Kirkland, you should seek professional assistance without delay. The penalties associated with a conviction will affect your life in countless ways, but our Kirkland felony lawyers are ready to help.
If you're convicted of a felony in Washington State, factors that may influence your sentencing include:
Legally mandated punishments for the crime
Prior criminal convictions
Recommendations made by the prosecution to the court
The judge's professional discretion
Obviously, the quality of your legal defense will likely influence the end result of your case. This is why it's so important to work with experienced Kirkland felony lawyers who understand Washington's criminal courts.
If convicted of a felony, everyone in your life will be affected in some way. Time in prison, expensive fines, and a criminal record incur repercussions that go far beyond the obvious. Contact the experienced Kirkland felony lawyers at the Law Office of Jason S. Newcombe today, and get help from a team of lawyers who care about the end result of your case.
Our Kirkland Felony Attorneys Will Help You Understand Potential Outcomes Of Your Case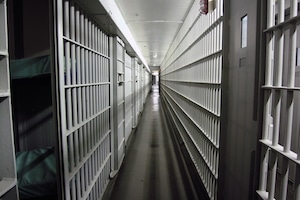 If you've been charged with a felony, we will first want to talk to you about the details surrounding your arrest. This provides an opportunity for your attorney to ascertain the details of your situation. After your interview, a professional Kirkland felony lawyer will provide you with accurate legal information that you can use to start planning a path toward resolution. Additionally, you have a better understanding of how the legal process unfolds, and the punishments you potentially face.
Our Kirkland felony criminal lawyers may also discuss how a possible plea bargain situation would work, or what to expect if we are forced to take your case all the way to court. Our Kirkland felony criminal lawyers offer more than 30 years of combined legal experience in Washington State. This experience will prove useful as we work diligently to defend you against serious felony charges.
Our Kirkland felony attorneys are not only familiar with the Washington State courts, but also the prosecutors and judges that commonly handle felony cases. These ongoing professional relationships often prove useful because it ensures you get the opportunity to tell your side of the story. Your professional attorney will use their knowledge and experience in an effort to minimize the penalties associated with your crime.
Get Help From A Qualified Kirkland Felony Lawyer Today
Take advantage of our offer for a free consultation with one of our experienced lawyers today, and start getting valuable insight concerning the best way to handle your felony charges. If you choose to retain one of our qualified Kirkland litigators, they will aggressively defend your interests while acting as your personal advocate with the court. Schedule your own free case evaluation today, and find out more about how our Kirkland felony criminal attorneys can help you seek justice.
If you're facing a felony conviction, your future is at stake. Our legal team can help.