Domestic Violence in Bremerton
A Domestic Violence Charge can Drastically Change Your Life, so Contact a Bremerton Lawyer Today
When a family member commits almost any criminal act against another family member, it is defined as domestic violence. This charge doesn't just apply to relatives, it may also apply to unrelated household members, according to Washington law. Examples of abusive behaviors that could quality as domestic violence include economic control, physical violence, sexual assault, stalking, emotional abuse, hitting, kicking, punching, intimidation with a weapon, property destruction, protection order violation, harassment, and neglect.
It is very easy to file a domestic violence charge in the State of Washington. This can make these cases challenging because once a charge has been filed, only the prosecutor can drop it. This is true even if the alleged victim retracts their story. This can cause people who are innocent to face serious criminal charges that could considerably alter their life and put them in jail.
We urge you to contact one of our Bremerton domestic violence attorneys without delay if you find yourself charged with domestic violence. If you are convicted the punishments relative to a conviction, it could have a devastating impact on your life and the lives of everyone in your family. Your civil rights are at risk and you could be forced to separate from your children and spouse via a no-contact order before your case is resolved.
Find Out About the Potential Punishments You are Facing from One of Our Bremerton Domestic Violence Lawyers
There are many things that can influence the severity of the punishment for a domestic violence conviction. Each situation is unique and factors such as prior criminal conviction or additional criminal charges can influence the outcome.
The least severe charge is a non-felony domestic violence charge, and it's classified as either a misdemeanor or a gross misdemeanor. A misdemeanor conviction is punishable by up to 90 days in jail and a $1,000 in fines. A gross misdemeanor conviction is punishable by up to a year in jail and $5,000 in fines. There are factors that determine how your case is classified, and our Bremerton domestic violence lawyers can help you understand how the law applies to your situation. Misdemeanor domestic violence are under the jurisdiction of the Kitsap County District Court or the Municipal Court in which the defendant lives.
Other Consequences of a Domestic Violence Conviction in Bremerton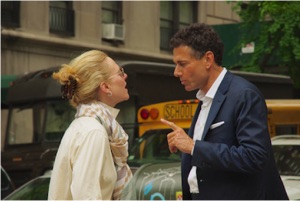 In addition to potential jail and fines, a domestic violence accusation can have other consequences. Most Washington judges will impose a set of pretrial conditions on the accused. These can have a negative affect on your life before you've even gone to trial. After your arrest, you must wait in jail to see a judge. That judge could force a no contact order with the victim, even against the victim's wishes. This can impair the ability to properly parent your children and cause you to be removed from your home.
A judge could also prohibit you from possessing a firearm, which could adversely affect your lifestyle if you have a gun collection, are a hunter, or are required to carry a weapon for work. Violating your pretrial conditions could cause your bail to be revoked. If you are convicted, your inability to possess a firearm will become permanent with no expiration unless you are able to successfully petition the court for reinstatement of your right to bear arms.
You should prepare for these conditions by working on a resolute defense strategy, or by possibly preventing them from being imposed in the first place. Our Bremerton domestic violence lawyers can help you navigate these obstacles in an effort to mitigate the damage of a conviction in whatever way the law allows.
If there are additional criminal charges tacked onto the domestic violence accusation, you could be facing serious felony charges. There are also felony versions of several misdemeanor charges that a judge can impose if the accused has a history of domestic violence.
Assault, telephone harassment, harassment, stalking, a no contact order violation, and malicious mischief could all be considered felonies depending on the circumstances. A conviction for a felony domestic violence charge can lead to substantial prison time and exorbitant fines. Other criminal charges could supplement a domestic violence charge magnifying its punishment. These include:
Assault
Murder or manslaughter
Burglary
Property damage
Kidnapping
Rape
Reckless Endangerment
And More
We aggressively pursue all legal avenues in order to minimize punishments on behalf of our clients because our Bremerton domestic violence attorneys understand how serious these charges can be.
Our Bremerton Domestic Violence Lawyers Will Fight to Protect your Interests, and your Consultation is Free
Contact one of our competent Washington lawyers today for a free evaluation of your case. At our WA State criminal law office, we offer you valuable legal advice free of charge when you call us for a free consultation. We've defended clients from false accusations of domestic violence before, so we understand the process to clear someone's good name when they're innocent.
Unfortunately, sometimes in the heat of the moment, or under the influence of alcohol, a spouse or partner could accuse you of abuse. This can often lead to an arrest with the denial of bail. While sitting in jail, the spouse could cool down and come to their senses and admit they were lying. However, it is not in their hands anymore, and even if they refuse to press charges and tell the truth the prosecutor could still seek a no-contact order or a full conviction.
If you have been arrested for the serious crime of domestic violence, you need to talk with one of our experienced Washington State domestic violence lawyers today. Your questions will be answered and your lawyer will help you get an understanding of your legal options.