Trespassing in Bremerton
If You were in the Wrong Place at the Wrong Time our Bremerton Trespassing Lawyers can Help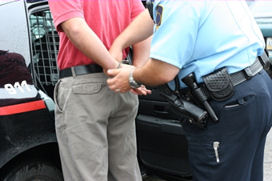 If you knowingly enter or remain in a building (or premises) without permission from the owner, you can be charged with trespassing in Washington State. There is a key difference between trespassing within a building or merely on the "premises" because the former is a more serious offense according the rule of law.
Trespassing in a building is considered a gross misdemeanor. Punishments resulting from a conviction include up to 264 days of jail time and fines totaling $5,000. Trespassing on a "premises" is a misdemeanor offense, punishable by up to 90 days in jail and fines totaling $1,000. Misdemeanor crimes are tried in either the Kitsap County District Court or the Port Orchard and Bremerton Municipal Courts, depending on the jurisdiction of the case.
As experienced Kitsap County trespassing lawyers, we urge you to treat any charge for this crime with urgency. Bremerton police are diligent when it comes to arresting trespassers, especially when it happens in places where homeless people and teenagers congregate. Some of the more common places where trespassers can be found are parking lots next to businesses, which are areas known for high levels of criminal activity.
If you or someone in your family is charged with trespassing, one of our qualified Bremerton criminal attorneys can ensure that their legal rights are protected. This is especially important for anyone who is simply in the wrong place at the wrong time and ends up getting arrested for a crime they were unaware that they were committing.
Building a Criminal Defense is the First Step Toward Resolving a Case
After we hear the facts involving your arrest for trespassing, it's important to begin thinking about building a defense. Oftentimes, a misunderstanding with a property owner may lead to an arrest for trespassing, and in these situations your lawyer will seek to have the charges dismissed. If the owner acknowledges the misunderstanding, you will still be required to formerly address the charges with the court. For this, you should seek professional legal assistance from an attorney familiar with trespassing cases.
These situations may also present an opportunity for a criminal trespassing defense:
The building where the alleged trespassing took place was abandoned.
The property was open to the public.
You were serving legal documents to someone located on the property.
You were under the impression that you had permission from the property owner to be there.
Criminal trespassing charges may also be "compromised," which means that the injured party is satisfied with the case's outcome before a judgment is rendered by the court. In these situations, a judge can summarily dismiss all trespassing charges. Our Bremerton trespassing lawyers can look into this option on your behalf, which will ultimately prevent you from obtaining a criminal record.
This is especially important for young people charged with trespassing because a criminal record could impact their life in countless ways. Renting an apartment, enrolling in college, or even finding a job will likely be more challenging, as managers and administrators conduct background checks before making decisions on potential candidates.
With more than 50 years of collective experience, our Bremerton trespassing lawyers are well equipped to help you minimize the damage a conviction may cause.
Our Kitsap County Trespassing Attorneys Offer a Free Consultation
Understanding the difference between trespassing in a building or a premises can be confusing, so be sure you fully understand the charges against you by talking to one of our Bremerton lawyers. Your consultation is free, so you can get the facts before making any decision regarding representation by a criminal attorney.
Oftentimes, trespassing charges accompany other criminal charges like burglary or malicious mischief. These are serious felony crimes, and a conviction could mean substantial prison time. Our WA State criminal attorneys are well-versed in all areas of the law, and can help you address these serious charges. Contact us today for your free consultation and make sure you have quality legal representation from a lawyer who will diligently protect your Constitutional rights.