Drug Crimes in Bremerton
If You're Charged with any Drug-Related Crime, Contact one of Our Bremerton Drug Crime Lawyers Without Delay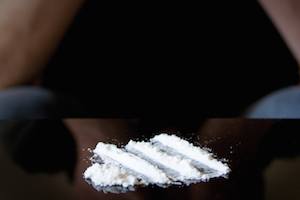 Drug crimes represent a broad array of misdemeanor and felony crimes in Washington State. These crimes most often involve the sale, possession, or purchase of drugs. Even possessing drug paraphernalia can lead to a drug-related criminal charge. Minor drug charges can have a major impact on your life, and a felony drug charge could be personally devastating. With the entire country gripped in a drug crisis relative to opioid abuse, prosecutors are seeking maximum punishments for those caught trafficking and dealing drugs.
Kitsap County's close proximity to Seattle's airports, seaports, and major Interstate Highways makes it a hub of illegal drug activity. This transportation nexus is renowned for drug trafficking between Canada and Mexico, so law enforcement has a ubiquitous presence in the region and they are always on the lookout for suspicious activity. Bremerton isn't immune to the nations' drug epidemic and it's common to see prescription drugs and street drugs being sold in nightclubs, and even in schools.
Misdemeanor drug crimes are handled in Kitsap County District Court, or in the Bremerton Municipal Court, depending on the jurisdiction. Felony drug crimes are handled in Kitsap County Superior Court, which is located in Port Orchard. Our Bremerton drug crime lawyers routinely handle cases involving:
Drug possession
Selling drugs
Delivering drugs
Intent to sell drugs
Possession of drug paraphernalia
Making drugs
Importing drugs
Marijuana DUI
If you're charged with dealing, possession, or making drugs, you could spend a significant amount of time behind bars and carry the mark of someone with a criminal record. Our Bremerton drug crime attorneys understand your predicament and are ready to help you minimize the damage a conviction can cause.
Step one is Taking Time to Understand How Drug Crime Law Applies to Your Situation
Many Washington drug offenses carry mandatory penalties if you're convicted. These include fines, jail time, prison time, probation, and the prospect of losing your civil rights. Violations of the Uniform Controlled Substance Act (VUSCA) can be relatively minor, as in cases where someone is caught in possession of a small amount of a controlled substance. They may also be major Class A felonies, as in cases where a person commits one of the more serious drug-related offenses.
If a child was present while drug activity was taking place, the penalties will likely be more severe. If the defendant was carrying a weapon or used a firearm, prison time will likely increase exponentially. In some circumstances, a drug crime can prevent a student from qualifying for federal college loans.
No matter what drug offense you've been charged with, it's a good idea to talk to an attorney and find out how the law applies to your case. You should get an idea of the penalties you face, and then determine your best course of action. If you're innocent of the charges against you, then your Bremerton drug crime lawyer will want to conduct an independent investigation of the facts surrounding your arrest. If you admit your guilt, then it's important to focus on minimizing the penalties you're subject to. Your WA State criminal lawyer will diligently fight to keep you out of prison by seeking alternatives available under the law.
For example, there is a Drug Offender Sentencing Alternative available to certain offenders who meet the criteria and have no prior drug-related convictions. This option can cut your incarceration time in half, but your attorney will have to pursue this option on your behalf.
Other factors that often play a role in how your case is resolved include the schedule of the drug that was sold, purchased, or manufactured, and whether it was in your possession at the time of the arrest.
Contact one of Our Bremerton Drug Crime Lawyers for a Free Consultation
There are all sorts of drug crimes in Washington State, and all of them can lead to serious repercussions. Our Bremerton drug crime lawyers offer a free consultation, so you can get more information about drug crime law and your legal options without any obligation. Our legal team has more than 50 years of collective experience, and we've handled all sorts of drug offense cases. We can do the same for you or your loved one.