Harassment in Bremerton
Are you Facing Harassment Charges? Our Bremerton Harassment Lawyers can Help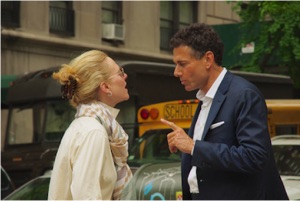 Harassment is defined as the act of threatening violence against another person. It is common for this serious charge to accompany domestic violence situations in Bremerton and other areas within Kitsap County. Harassment can also take place in other places, such as the workplace. It may also be tied to a person's refusal to join or remain in a street gang.
It should be noted that harassment doesn't just apply to threatening physical violence against another person. Threatening to damage their property, or their mental security, can also be classified as harassment. Restraining a person against their will may also qualify for this charge under certain circumstances.
In order to secure a conviction, the state prosecutor must prove against a reasonable doubt that the alleged victim believed that the threat against them was real. This isn't always easy, but if the prosecutor is successful it can have potentially devastating consequences. Contact one of our experienced Washington litigators if you or a loved one has been charged with criminal harassment, and let us to do everything possible to help you avoid this end result.
Here at our Bremerton criminal law office, we support our clients by offering reliable legal counsel. We also aggressively fight for a positive and successful resolution of your criminal case. It makes sense to mitigate the damage that a harassment conviction could bring, as it will likely lead to punishments that drastically change your life. Our Bremerton harassment lawyers will do whatever the law allows to ensure your legal rights are fully protected.
Understanding Complicated Harassment Charges in Bremerton
In Washington State, there are both misdemeanor and felony harassment charges. Typically, harassment charges are gross misdemeanors unless the charge qualifies for a sentence enhancement, as in situations where stalking or criminal gang intimidation is involved. If convicted of a misdemeanor harassment charge, you could be facing up to a year in jail and fines of up to $5000. It doesn't matter which method (such as phone, internet, or in person) that the harassment took place, as the punishment remains the same for all. These harassment cases are heard in either the Kitsap County District Court (located in Port Orchard), or the Bremerton Municipal Court.
It is possible the harassment charge could be upgraded to felony harassment if certain conditions qualify. One qualifying condition that could catapult the charge to a felony is if the alleged perpetrator has prior convictions of harassment against the same victim, or a member of the victim's household. The charge may also be increased to a felony if the harassment is a threat to kill someone, or if the threat is towards a person who works in the criminal justice system. These forms of harassment are considered a class C felony, and the case is heard in the Kitsap County Superior Court. If convicted of this charge you are facing up to five years in prison and a fine of up to $10,000.
Our Bremerton harassment attorneys have more than 50 years of combined legal experience, and we understand that defending you from these serious charges starts with a thorough, independent investigation. We will gather all of the facts in order to help you resolve this serious situation in the best way possible, as this is the most effective way for you to quickly move forward with your life.
Call our Bremerton Harassment Lawyers Today for a Free Evaluation of Your Case
The Washington legal system and the Kitsap County courts can be confusing and complex to the average person, and many Bremerton residents that we represented over the years had never been in trouble with the law. Being faced with the prospect of a criminal conviction can be overwhelming and scary. Every case is different, so it's best to talk with an experienced professional who can answer your questions and help you decide your best course of action.
We offer a free consultation, which means you can talk to one of our Bremerton harassment lawyers to get answers to your questions and help you decide the best possible response to your criminal charges without spending a dime. When you talk to our WA State lawyers, they can also outline the potential avenues of defense that may be possible in your situation, and explain how punishments associated with your harassment crimes may be reduced.
We can't help you unless you reach out to us, so call us today, or fill out our online form and one of our attorneys will contact you within 24 hours. The faster you contact one of our legal professionals, the sooner we can begin answering your questions and outlining your options. After your free consultation you can decide if you would like our team of litigators to protect your legal rights and defend your interests.
Please contact our law office today and put decades of combined legal experience on your side. You should never underestimate the severity of a harassment charge, and we vow to aggressively fight for your best interests as you face your charges head-on.